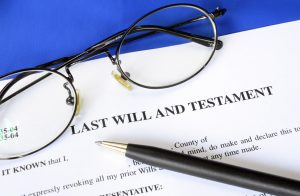 Death and taxes are the only things we can be assured will happen. Drawing up the last will is low on the bucket list for many young people, but it should not be. You never know what the future will hold, and if you have a young family, your children must be taken care of by a sensible guardian.
If you think all you need to do is write something down on paper, forget it! You must specify some items in the last will, and the wording must be accurate. There are some things that any sensible person should keep in mind when it comes to preparing life's final document.
Priority Items
The following should be priority items:
Define your beneficiaries. Do not use nicknames but their legal identification.
What property is going to be included in your estate? Life insurance policies have named beneficiaries on the policy.
Who will get the heirlooms? That old ring or gold watch has significant sentimental value. Be careful to whom you leave it.
If necessary, designate guardians. This is important if you have small children. They will need someone to watch over their financial affairs and provide for their needs.
Know the law. Each state has its separate statutes governing last wills and estates.
Choose the executor. The executor is the person who will administer the distribution of the estate and make sure that the estate transactions are compliant with the laws. This is a vital position, and you must be careful whom you choose.
Get a good attorney.
The last point is the most important. Group legal plans include writing last wills as one of their services. Countrywide Pre-Paid Legal Services includes last wills in the benefit options for our group legal plan.
We Use the Best
We are not fans of online templates and believe it is better to deal with an experienced legal professional. Countrywide has a nationwide network of attorneys who have considerable knowledge of probate law and how to draft a will. We have an attorney in the community of every Countrywide client organization. Our group legal plan members get priority status, and it is simple to arrange a meeting with one of our attorneys.
You can think of our attorney as a legal expert with coaching skills. That individual will guide a pre-paid legal services plan member through the process of composing an accurate and legally binding last will. In addition, suggestions on handling heirlooms and property are part of the pre-paid legal services that a Countrywide attorney provides.
We understand that this is not an easy task to do. Our attorneys are recruited for their listening skills and empathy, and experience. A Countrywide lawyer will listen carefully to what a plan member wants before doing anything. Everyone is treated with courtesy and respect, no matter what their title.
It Is All About Choice
We want to give our best pre-paid legal services and produce a group legal plan every employee can use. We asked the decision-makers of a prospective client to look at all our service options. We explain each benefit without trying to promote one service over another. Management will decide what will be in the final plan, and we will provide the administration and member services.
We provide a little extra with our group legal plan. We send out annual reminders to plan members about updating their wills. That is important because time and circumstances can change the text. Going the extra mile is a quality of Countrywide that clients enjoy. If you want to know more about us, please feel free to contact us at your earliest convenience. You will be pleasantly surprised at what we can do for your employees.