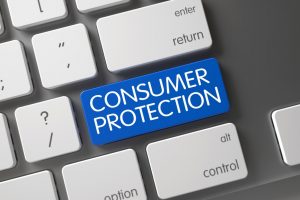 You have probably noticed it is beginning to look a lot like Christmas. The retail industry is ramping up yet another marketing campaign to convince people to shop until they drop. You can't blame the stores for doing that; they make most of their money from Thanksgiving to New Year's Day. Unfortunately, sometimes the cash becomes more important than the consumer. Buyers must beware of the possible fraud or consumer protection violations.
Buyers Have to Beware
The incidences might not always be deliberate fraud but careless mistakes made by poorly trained sales associates. People should not assume that everything they are told is the whole story. Caution is going to help.
Several strategies recommend using caution to avoid problems.
*Knowing with the contract means. Any offer that allows no money down on something like an appliance carries with it a contract that may include repossession if a payment is missed. Any ill effect that a missed payment can have on a credit score must be noted before entering this type of arrangement.
*Checking for contact information. Most online purchases will ask an individual to contact the retail company online. The brilliant idea is also to get the physical address of the retailer so that a consumer might use a different means of contact.
* Beware of copycat websites. Any online shopping requires special care. The used website ought to be inspected to determine if it is legitimate before it gets your information.
*Know the fine print. Warranties are prime examples of documents using smaller print fonts. These can be difficult to read, but a consumer must know what is in the fine print before agreeing to any deal.
Consumer protection issues can arise, and there are problems with warranties. Unfortunately, group legal plans do not always address both.  Countrywide Pre-Paid Legal Services does offer help when the holiday frenzy gets out of control. Consumer protection and assistance with warranties are some of our pre-paid legal services.
We Use Professionals
Our employee benefit makes use of a nationwide network of attorneys. There is a countrywide attorney located in every community with a Countrywide client, and it is simple to get an appointment for a face-to-face meeting.
Our attorneys deal with everyday problems such as consumer protection and warranty difficulties. You can expect a countrywide attorney to carefully look over any warranties or agreements to determine if a consumer's rights have been violated. If there is evidence of a problem, the attorney will explain how to file a consumer protection complaint and what information must be included. A warranty situation may require contacting the retailer. Our attorneys will write letters on legal stationery and make telephone calls on behalf of the group legal plan member. Going the extra mile to help solve a problem is a big part of our pre-paid legal services.
Clients Are in the Process
Every employee who is part of a group legal plan must be able to benefit from the services. Every organization has different demographics and unique employee needs. We ask a prospective client to help us design the best group legal plan for their staff.
Countrywide described in great detail every one of our pre-paid legal services. We answer every question and ask the decision-makers to choose the benefits. Those selections are included in the final plan document. We provide administration and superior member services. Incidentally, our benefits often complement each other. For example, a legal document review is an option that would work with a warranty inspection.
The holiday season is meant to be a great time of giving. We want to help guarantee that it is not a major headache. If you have any questions about what we can do, please contact us at your earliest convenience. We want to answer all your questions and explain how our group legal plan helps retain good employees.