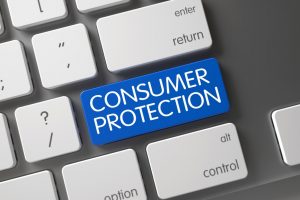 The market is not perfect. Products and services might be defective or have poor quality. Group legal plans offer benefits to help with many legal issues. It is all well and good, but consumer protection is a pre-paid legal service benefit many Plan members need.
Protected by Paper
We expect good quality in what we purchase, but we do not always get it. Appliances may arrive with defective belts or poor electrical wiring. The same is true for computer equipment. Software might contain glitches and even malware. Products are not the only potential problem area. Service given in health care facilities or offices of financial services can be substandard.
Posting bad reviews on consumer boards is a common practice, but it isn't always enough to prevent later problems. Complaints filed with consumer protection agencies are more effective. The process can be frustrating. There are forms to be completed and evidence must be furnished to the proper public authority.
Countrywide Pre-Paid Legal Services knows about consumer frustration. We have provided Group Legal Plan benefits for over 30 years to all kinds of organizations. We have consumer protection as a benefit option.
Consumer Protection Is Detail Oriented
Correcting a mistake means covering all the details. The wrong piece of paper or lack of proper evidence will stop the process dead in its tracks. Countrywide has a national network of lawyers to assist plan members. These professionals practice in our client's communities and arranging a face-to-face meeting is simple.
The Countrywide lawyer will review the situation with the Plan member. Our legal professional is familiar with consumer protection issues and helps a Group Legal Plan member prepare a consumer complaint. Evidence is not an issue since the Countrywide attorney will identify what is necessary for consumer protection purposes.
Secondary Services Boost the Quality
Part of our pre-paid legal services are various forms of help which makes our assistance even better. Plan members are permitted an unlimited number of telephone calls to the Countrywide lawyer on a given subject. The lawyer can write letters on legal stationery and make telephone calls on behalf of a Plan member. The communications service can convince a merchant or service provider to resolve the complaint in favor of a Countrywide Plan member. This happens because letters and telephone calls alert the other party to the presence of legal counsel.
The Employers Will Choose
Our goal is to offer a Group Legal Plan every employee will enjoy. It is possible that all of our benefit options are not going to be used by an organization. Consequently, we allow the decision-makers to select those options which will be part of their own Pre-Paid Legal Services benefit. The choice guarantees that there will be a benefit used by the entire workforce.
Choice also permits the client to develop a more comprehensive benefit. For example, consumer protection and help with public agencies can be included. It allows for closely related options to add greater quality to the overall benefit. The secondary benefits mentioned above will always be part of the plan document.
Emotional intelligence will also be part of any Countrywide Plan. We insist that our lawyers show courtesy and empathy to all plan members. We also expect that our Plan members get priority treatment and do not have to wait an unreasonable length of time for service. We have a streamlined administration which will enable a speedy response. Our existing clients comment favorably on our ability to deliver services both efficiently and rapidly.
Consumer protection is the kind of benefit employees appreciate. It lets them know that their employer wants to help in personal matters which require additional assistance. If you have any questions about our benefits, please feel free to contact us at your convenience. We will gladly answer all your questions.