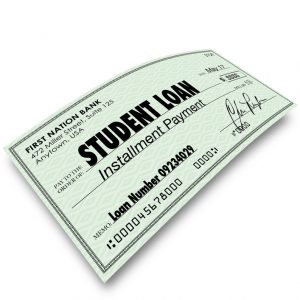 The start of the new school year reminds many recent college graduates of an obligation they must meet. They financed their education through a series of loans that met the cost of tuition and other expenses, but that left them in a mess. The financial wellness of many is under a burden of payments which can last for decades.
An Educational Experience That Is Stressful
College is the first time many young people are away from home. Regrettably, it is also the first time these people confront a major, life-changing, debt. The FAFSA forms were tough enough to complete. Loan papers that were signed and perhaps cosigned by parents committed the students to a payment plan that would start in a few years.
You can't blame a person for taking out a student loan. It is the only way to pay for the required college education for many. Not all the students understood what was required of them in the loan applications. As graduates, with the six-month grace time now over, they need to find ways to stretch their budget.
College loan debt is a serious threat to any financial wellness. Those six figures on the payment document will cause some to make risky financial decisions, including forbearance and in some cases bankruptcy. College graduates offer a lot to any employer. They have technical skills and expertise that can make an organization productive. It makes sense to help them with their financial wellness dilemma. Countrywide Pre-Paid Legal Services offers a benefit to assist these beleaguered workers.
Knowing the Territory
Countrywide will use professionals to help plan members. We have a nationwide network of certified counselors who deal with financial issues. Our counselors are experts when it comes to dealing with college debt and can provide the assistance and advice needed to reduce the burdens.
Our counselors know of programs that can possibly reduce the interest rates or restructure the payment of the college loans. While there is no guarantee that the overall debt can be reduced, there may be a way to help a person reduce the size of the financial obligation. Seeking relief will require filling out applications and providing evidence to support the request. Countrywide counselors will guide the plan member in getting through that paperwork.
Assisting with Basic Financial Wellness
College graduates do not all work at minimum wage jobs. Many are making wages that justify the years spent acquiring knowledge. The challenge is that the same people do not understand basic personal finances, i.e. they might not know how to budget at all.
Budget analysis is one of the tools the Countrywide counselor uses to help plan members. The counselor will perform a budget analysis of a person's financial situation and recommend improvements. There are ways to afford college debt without taking drastic action. The Countrywide counselor points out various pending options.
Employers Are Part of the Process
Smart organizations want to help these young people with their financial wellness worries. The decision-makers, at the same time, want to be sure that the benefit is there for everyone to use. We ask our clients to decide what options are part of their Countrywide plan. We will incorporate these into the final document. Regardless of the selections, Countrywide is committed to providing superior member services. Our counselors are known for having superior emotional intelligence and respect for the plan member. Everyone is going to be treated like an adult in a Countrywide plan. We give no lectures and preach no sermons. Our counselors provide good advice and sensible solutions.
Worries over college debt can be distracting to hard-working employee. Countrywide can reduce the stress and allow a person to concentrate on more important matters. Experience tells us that people appreciate any help an employer provides in dealing with college debt. If you have any questions about our Financial Wellness benefits, please feel free to contact us. We are ready to answer all questions and welcome your inquiry.