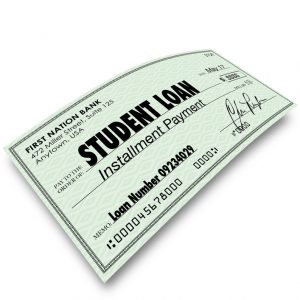 It is an evil wind that blows no good and on March 27, 2020, students who had federal loans received a break due to the coronavirus pandemic. The CARES Act was signed, and it impacts federal student loan borrowers, whose loans are from the US Department of Education. The primary features include:
0% interest. From March 13, 2020 until September 30, 2020 a borrower is not going to be charged interest on the loans.
Administrative forbearance. Those same loans are in administrative forbearance for the same. A borrower is not going to have to pay the monthly payments.
None of this is going to stop you from making monthly payments if you want to do that. It is enough to say that financial wellness of a recent college graduate is now more secure, but that is no reason to sit back and relax.
Get Rid of Some Bad Habits
College graduates are prone to make financial mistakes. They use their credit cards for too many things and they really have no idea about budgeting. They are getting some relief from government and private loan institutions, but it is only temporary. Those loans are coming back into the picture on October 1, 2020. If a borrower is not ready for that, the person risks some serious financial wellness difficulty.
The time to straighten up personal finances is NOW! The last thing a borrower should be doing is taking the monthly loan amount and spending it recklessly. Forward thinking employers understand that the new graduates, although very capable and technically smart, have problems with managing their money. They can help these young people by providing them with some assistance in the form of good advice. Countrywide Pre-Paid Legal Services has a financial wellness program that is pure gold for any recent college graduate
The Best Student Loan Advice
Countrywide has a nationwide network of certified counselors who specialize in money matters. There is a counselor in the community of every client organization and arranging a meeting is easy. This does not have to be face-to-face and Skype or Zoom are excellent alternatives.
We anticipate that a recent graduate is not too familiar with personal finances. We do not want to embarrass anybody, and Countrywide expects counselors to show a high level of emotional intelligence. We treat everyone with respect and no question is stupid. We do not preach sermons but seek solutions and our financial wellness counselors have some ideas that plan members might not be aware of.
Payment Alternatives
This grace period is an excellent time to get a financial house in order. Countrywide counselors can do a budget analysis to help a plan member get organized as far as cash flow. Many student loan borrowers do not know that there are several repayment options. Federal student loans can be paid with income – driven repayment plans. There are also student forgiveness programs. No payments are needed right now but the financial wellness counselor can advise a person on how to apply for various options that make student loan management so much easier. Counselors can also explain how to refinance and work with loan institutions. People who once relied on forbearance can break that habit thanks to a Countrywide counselor.
The Employers Are Involved
Helping employees deal with their student loans is a great benefit and is sincerely appreciated by those hard workers. Employers who want to help all employees can look at the Countrywide financial wellness options and decide which ones would best serve the workforce. We will place those choices in the final plan document. We provide a highly efficient administrative service so that everybody gets what they need when they need it.
The quarantines are an opportunity for employers to step up and provide meaningful benefits to employees. Folks need help getting out of financial difficulty and Countrywide offers reliable assistance. If you have any questions about our benefits, please feel free to contact us at your convenience.