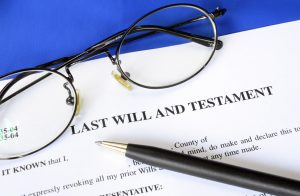 The daily figures about death caused by the coronavirus pandemic are forcing people to think about mortality. Estate planning is now becoming a topic for people who did not even think about last wills two months ago. Now there is a concern that if something drastic happens, loved ones will be left fighting in probate court for their inheritance. Delays brought about by not having a will can stop a child from paying college tuition or a spouse from paying a medical bill. These are problems that should be avoided.
Group legal plans promote drafting simple wills as a pre-paid legal service benefit that employees can use. Not all the vendors, however, provide high-quality. That is not the case with us. Countrywide Pre-Paid Legal Services provides a comprehensive benefit that makes drafting a will easy and convenient.
Simple Wills and the Pandemic
Social distancing is critical in these times. Countrywide has a nationwide network of attorneys who provide help to our group legal plan members. We believe that this is better than having templates on the Internet, but we do recognize the hazards of face-to-face conferences. Our legal experts consider that as they provide help.
Internet technology promotes social distancing. Our lawyers can use Skype or Zoom to arrange a meeting in cyberspace with a plan member. Cell phones, emails, and text messages are an additional means of getting the work done.
Attorneys give advice and that is a primary legal service. A Countrywide lawyer can help a person avoid any contradictions that could be contested in probate court. Our attorneys will be creative when it comes to getting the job done. A will has to be notarized and several states are allowing remote notarization, using video calls and other audiovisual technology to keep up the social distancing. Making sure that the will is correctly filed with the court is one of our pre-paid legal services. Everything is done to satisfy a need to have a will of up to six pages long completed.
Client Organizations Decide
The pandemic is an opportunity to allow employers to provide even better benefits for employees. Our group legal plan can be customized to meet the distinct needs of a client's workforce. We ask the client to tell us what Countrywide benefits should be part of the plan document. We provide the administration and make sure everybody gets what they need as soon as possible.
We have auxiliary services that support our primary benefits. One that is related to writing a simple will is an annual reminder. We will send out a notice annually to group legal plan members asking if they would like to have their Countrywide drafted will updated. It is a sensible service that guarantees the document is current and the probate court does not have issues.
Something that we have always done and has become especially important in these days is providing emotional intelligence. People are nervous and stressed out by the quarantines and they need to settle their nerves. Our attorneys listen to people and do not judge or talk down to anyone. Countrywide is there to calm troubled waters. Our lawyers will explain everything carefully and will answer all questions thoroughly. Countrywide will help plan members get through this period of crisis by offering superior pre-paid legal services.
Anything an employer does on the behalf of employees during this emergency is appreciated and will not be soon forgotten. Offering new benefits such as a group legal plan lets hard-working people know that the boss cares, and that is a significant morale booster in troubled times.
If you have any questions about our benefits, please feel free to call us at your convenience. We are ready to be of service; we will answer any questions that you have. Countrywide would welcome the opportunity to help your employees.