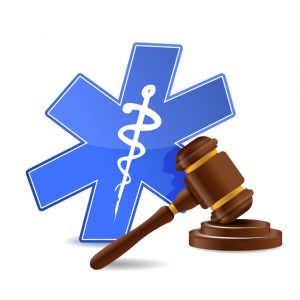 Coronavirus figures appear to ebb and flow like time. One day the new cases of infection are up and the next day they come down. We are still not out of danger, unfortunately, and people need to practice social distancing. The pandemic has made many people more aware of their mortality and the possibility of getting sick.
Young employees do not always worry because they are not the target population. Older employees are deeply concerned. Those who have diabetes, or a cardiovascular condition know they are susceptible to coronavirus. They need to prepare for any possibility. They could use some help and employers can provide valuable support. Group legal plans provide excellent assistance in these days of a pandemic. Countrywide Pre-Paid Legal Services offers a group legal plan benefit that includes help with a living will.
What Is a Living Will?
A living will is a legal document that specifies what type of medical treatment a person wants if that same person cannot communicate instructions to the medical staff. Healthcare providers are committed to assisting the sick, but their procedures may not be what the patient wants. A living will clarify a patient's wishes.
Assigning medical powers of attorney to an individual is ordinarily included with a living will. An individual will assign a specific person the responsibility of giving instructions to the doctors and nurses. The result of having both living will, and medical powers of attorney is total transparency. Everybody knows what the patient wants and there is a person authorized to give instructions and approve treatments.
What to Consider during the Coronavirus Quarantine
A living will of this time needs to be drafted to reflect social distancing and other quarantine guidelines. Coronavirus treatment can include intubation and a ventilator. An individual should express whether they want intubation, or a ventilator used.
The person assigned medical powers of attorney must be able to communicate with the medical providers. This will require provisions in the medical powers of attorney that allows this individual to communicate with health providers by email, videoconferencing, or some other means where social distancing can be used. A final concern is the document must be notarized. It is not always easy and social distancing becomes a problem.
Countrywide Assists with Living Wills
We have provided organizations with pre-paid legal services for over 30 years. A Countrywide group legal plan member can expect to have help from an attorney that lives in the community. We are aware that an ordinary face-to-face meeting is not a good idea, but that is not a problem for our lawyers. They can arrange for videoconferencing or other means of helping a person.
Our legal professionals are aware of the restrictions placed on everybody by the coronavirus pandemic. They will advise a plan member about what language ought to be in the living will, and what the person with medical powers of attorney needs to know.
The final document must be notarized. Some states are allowing for remote online notarization (RON) and our attorneys know about this. Whatever it takes to have a document notarized, compliant with quarantine regulations, will be done for the sake of our group legal plan member. They can rely on Countrywide.
The Employers Are Always Involved
Countrywide has adapted to meet the challenges of COVID-19. We have several pre-paid legal services options that can help employees deal with the current crisis. What is essential is that our clients decide what benefits will be in the final plan. We will explain all our benefits and then let the client choose. We back up those decisions with some of the best client services in the industry and a streamlined administration to deliver service quickly.
Older employees have a lot of anxiety because the coronavirus attacks the elderly. An employer who helps with a living will or other pre-paid legal services shows a deep appreciation of the commitment these employees have made to the success of the organization. If you have any questions about our group legal plan services; please feel free to contact us at your convenience. We are here to help.