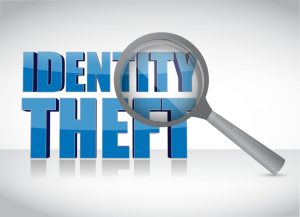 Data breaches are becoming analogous with armed robbery in our society. Hackers can scale security walls of major retail companies. Best Buy is only the latest retail chain to have its data security compromised. Kmart, Saks Fifth Avenue, and Panera Bread have all experienced data theft.
The greatest danger is the volume. Thousands of people are getting their personal financial information compromised. Hackers have become more sophisticated in an industry which is now worldwide. They do more than just set up bogus credit card accounts; they sell batches of data to other criminal organizations. They, in turn, maximize the losses. It is becoming easy for felons to invade credit card and bank accounts.
Countrywide Pre-Paid Legal Services offers group legal plan benefits to organizations, but we do more than that. We also provide identity theft and credit monitoring plans that employers should consider. The financial wellness and safety of their employees may depend upon it.
Identity Theft Will Cause A Major Distraction
Any person whose credit card information is stolen is going to be frantic and anxious. It can cause a highly productive employee to become distracted to the point where they may not complete projects on time. Countrywide Pre-Paid Legal Services has two unique programs to help people to successfully deal with identity theft and more effectively monitor their credit status.
The Platinum Identity Theft Protector Plan and the Premier Identity Theft Protector Plan are how Countrywide Pre-Paid Legal Services helps employees defend their information. The Platinum Plan is the most comprehensive of the two and includes monitoring of inquiries and new accounts set up with the person's records.
This plan has an identity theft insurance policy that will cover related costs incurred because of a data breach. The coverage includes paying for notarized affidavits, fees and expenses of an approved attorney, and the cost of refiling applications for loans rejected because of the original theft.
The Premier Identity Theft Protector Plan Does not offer all the services of the other plan but does provide for credit monitoring and amenities such as lost wallet protection and replacement assistance. The Premier Identity Theft Protector Plan does have the ID theft insurance policy and that, of course, is a real benefit all by itself.
The Choice is Yours
Countrywide Pre-Paid Legal Services has always offered group legal plan clients the opportunity to choose what they want in their plan. We provide choice to clients in identity theft protection as well. A client can choose between the two that we offer, knowing that one is a little bit more expensive, but both are affordable.
Countrywide for its part provides quick and efficient services. We do not want any plan member to wait because that increases anxiety. Our streamlined administration, like our group legal plan benefit, guarantees that there is a quick response when a person reports a theft of financial information. We are there to help immediately.
The benefit of our identity theft and credit monitoring service cannot be understated. Even social media accounts can be attacked or compromised in some other way. Employees do not want to worry about the status of their credit cards or what to do when a theft occurs. Sensitive employers know this. They make sure that their hard-working employees have the protection and support needed in the event of stolen personal data. The kind of benefit we offer is deeply appreciated in this day when so many retail security walls are broken through.
We also provide group legal plans for organizations of all sizes. We work with clients nationwide and provide some of the best service in the industry. Our mission is to help ordinary people solve problems in their lives and to protect their identity. We are proud of the fact that we have done both very well.
If you're interested in a Countrywide group legal plan, we invite you to contact us at your convenience. We want to share with you all the information about our benefits. We welcome the opportunity to provide service to your hard-working employees.