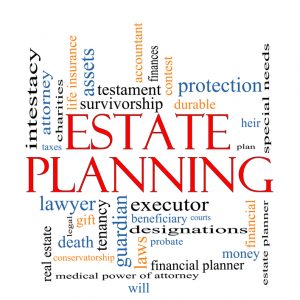 We are all going to die and that is a fact of life. A person may think that his or her estate is not significant enough to have a will, but no estate is so small that no one will argue or contest it. Estates bring out the worst in many families and dying without a will can create a feud that lasts for generations.
Your Wishes Should Be Respected
Simple wills are a pre-paid legal services benefit that many group legal plans promote. The document allows you to designate who receives what from your estate. That is especially important. You may have family members who are estranged from you and you do not want them to reap the benefit of your passing. Unfortunately, if you die without a will, the same relatives can contest any estate distribution and lay claim to part of it.
Additionally, your estate is placed at the mercy of the probate court. The process is lengthy and, frankly, the tortoise moves faster. You want to have your loved ones receive their distributions as soon as possible, but that is nearly impossible with the probate court. Countrywide Pre-Paid Legal Services provides the drafting of simple wills as a group legal plan benefit. It is a service any plan member can use.
Countrywide Attorneys Write Simple Wills
We do not use Internet templates for preparing simple wills. We have a nationwide network of attorneys with one practicing law in each community of a Countrywide client. These are professionals who practice social distancing and have excellent writing wills.
Our attorneys will point out to a group legal plan member the benefit of a simple will and how this document needs to be constructed. The lawyer will go over the estate and ask what the plan member wants to do with the assets.
Minors might be involved in an estate settlement. A simple will can allow you to appoint a guardian, someone you want to take care of your children. You can make stipulations for gifts or donations to charities and prevent any substantial challenge to your wishes because a properly prepared simple will has legal authority.
Working with the Client
We want all our pre-paid legal services benefits to be available to all employees. We are not sure what the staff needs, and we ask the client to help. Decision-makers will determine what benefits are going to be part of the legal plan. We respect the choices and include them in the final document.
 Countrywide provides the administration of the benefit plan. We have a streamlined system which guarantees quick action on any request for help. Our attorneys will prioritize the Countrywide group legal plan members and have the people skills to make anyone feel comfortable.
We include secondary services in our benefits. Anyone who has a simple will drafted by a Countrywide lawyer will get annual reminders about updating the will. It means that the document is current and that only those who have a recognized claim to the estate will receive a distribution. It is vital to have those reminders because times change, and the estate will sometimes need to be modified. We do everything we can to make things as easy as possible for the Countrywide plan member.
Writing simple wills is a primary benefit of group legal plans. We recommend those prospective clients consider this service carefully because we know how employees appreciate it. Offering this lets the workforce understand that an employer cares about a person's private life and their family's needs. It is a well-liked benefit.
You may have some questions about Countrywide and all the other pre-paid legal services we provide in our benefit plans. We encourage you to contact us at your earliest convenience and asked questions. We are ready to answer them and sincerely appreciate any interest in what we offer.