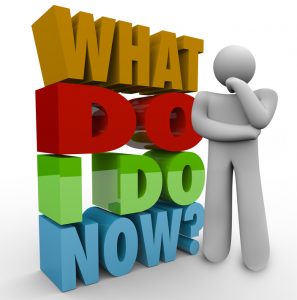 No one can entirely escape the government, not even hermits up in the mountains. You will sooner or later have to work with a public agency or an official's office to get things done. It is essential to know how to deal with public agencies to get the services you need.
The public sector intends to help citizens, but the average person does not effectively work with a public bureaucracy. There often appears to be so many forms to fill out or data to submit. This happens because the government must have the correct information to get the job done. Moreover, government entities are themselves governed by various regulations. Errors of omission on forms or missed deadlines will cause lengthy delays. A perceived inability to get things done will cause the average citizen to be reluctant to work with the government. That should never be the case.
Employees would appreciate getting some help in dealing with the government. Group legal plans can assist a person in walking through the maze and getting the right service. Countrywide Pre-Paid Legal Services offers advice on how to work with government programs. It is a group legal plan benefit option of ours.
What do They Want?
Public agencies require a person to share information honestly. Falsifying data to get services can cause a lot of grief and could result in criminal charges. Bureaucrats also want clear communication. An individual does not need to use large paragraphs to explain a problem; a few simple sentences will do. What's left is filling out the forms, providing required evidence, and meeting deadlines.
Countrywide's Advice is Gold
The foundation of the Countrywide group legal plan is a nationwide network of attorneys. They provide high-quality pre-paid legal services, and their advice solves problems and prevents future ones.
Our lawyers are familiar with the bureaucratic process. They will help a group legal plan member prepare those forms a public agency needs to receive. The lawyers will also advise on what additional information is required. If a plan member has trouble gathering data, Countrywide attorneys will make telephone calls and write letters on behalf of a plan member.
Seasons change, and so do the regulations. Countrywide lawyers stay current with rule revisions. They will tell group legal plan members about any new data that needs submission and of any deadline changes. The lawyer will look at an application to be sure it is complete (Incidentally, Countrywide has contracts and legal document review as a pre-paid legal services benefit.).
It is unfortunate, but sometimes important applications and information will get lost in the mail. Our lawyers will suggest means to guarantee a safe arrival to the right agency. They will also recommend the best way to track those important documents after the papers are mailed.
Clients Are Always Involved
Countrywide does not believe in offering boilerplate benefit plans. We appreciate that organizations have different demographics in their workforce and, as a result, different needs. We ask our prospective clients to look at all our pre-paid legal services options.
We will explain each and answer any questions. The client then selects the benefits. These will be part of the plan document. Countrywide provides the administration and superior member services.
Every client can expect their employees to be treated with respect. Plan members receive priority treatment from our lawyers, and these legal professionals are recruited based on their people skills. Plan members get the best service possible.
If you have any questions about Countrywide, please feel free to contact us at your earliest convenience. We want to be able to assist you in giving your employees the best benefits program. We welcome all your questions, and we look forward to discussing our services with you.