Better Finances Reduces Anxiety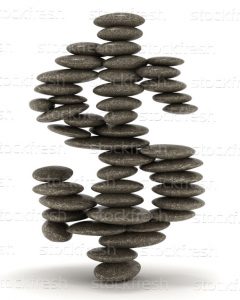 Depression is a financial term, but it also is a condition brought on by personal finances. The amount of debt a person has can affect their mental well-being. Financial wellness in jeopardy makes a person feel less than enthusiastic about almost everything. We live in a society that appears bent over from debt. It doesn't matter how old you are; finances can cause problems. Millennials worry continuously about their college debt while older employees face medical bills that are starting to climb. One trouble is being able to budget; there are those who cannot do it at all. These people need help, and Countrywide Pre-Paid Legal Services is there to provide support. Our financial wellness plan helps employees of all ages.
Offering the Best Counsel
This benefit features the advice of experts. Countrywide has a nationwide network of certified counselors. These people deal with all kinds of personal debt and how to lighten the load. A budget analysis is the beginning of all the services. Countrywide counselors will take a close look at the income and expenses of the plan member. This investigation uncovers where there are problems in the cash flow. The analysis also pinpoints where the greatest expenses are and how much out-of-control they are. The discovered data permits the counselor to begin the process of re-instituting financial wellness.
Having discovered what the biggest problems are, the counselor offers ideas on how to change things. It could be a consolidation of debt with credit cards, taking advantage of various college loan programs, or just being able to budget more effectively. The counselor's responsibility is to bring order out of chaos, and they do it well. Strong language and lectures only add to a person's feeling of poor self-esteem. Our counselors show a great deal of respect and empathy for all our clients. This is what we expect of the group legal plans, and the financial wellness program is no different.
Human resources directors understand the impact depression has on productivity. Dispirited staffers cannot deliver on deadlines and projects as they should. Whatever could be done to brighten a person's mental attitude is going to help. Our program is something that removes a major obstacle to performance.
Giving the Most for the Money
It is essential that employee benefits have a healthy return on any investment. It is the way pre- paid legal services operate and is the same for our financial wellness program. We encourage our clients to choose what options will be part of their plan. It might be help with college loans or medical bills or even information on how to buy a house. What the client wants in the plan is what will be there. Countrywide goes the extra mile with superior customer service and effective administration. It is easy to schedule a conference with the counselor, and our plan members get priority treatment. Everyone can receive needed service in a very timely manner.
The final resolution of financial problems may take some time in certain cases. A debt management plan, which has additional services, may be advised. It will cost a little bit extra, but it goes a long way in solving a problem. Employees greatly appreciate the service provided by these financial programs. These benefits demonstrate a commitment by management to helping employees out of problems. The financial wellness program is a great way to keep employees productive and convince them to stay longer.
The support advice this benefit provides helps an employee escape a funk. The overall worry goes away as solutions to money problems are made clear. Human resources likes to see happy employees, and they will see quite a few when this program is put into operation. There might be a few questions about the countrywide benefits, and we encourage inquiry. Please do feel free to contact us at your earliest convenience. You'll be pleasantly surprised at what we offer to help employees.