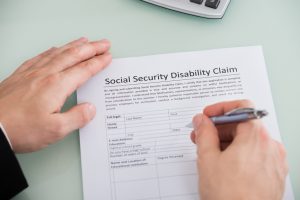 Elections are just around the corner and candidates are busy campaigning. No matter what the major issues are, how public agencies are serving people is a major concern. Many citizens are frustrated with the attention they are receiving. There always seems to be delays and hard to understand applications. People get angry and complain about poor service. Group legal plans can help with public agencies as a way of cooling down the situation. Countrywide Pre-Paid Legal Services has a group legal plan option to help people get required services from the government.
The Process Can Be Complicated
Bureaucracy follows a given set of rules with no exceptions. People will not complete an application properly and be required to start over. Submitting the wrong information will halt the process immediately. Folks will even go to the wrong office. It helps to have someone who can cut through all this red tape. Countrywide Pre-Paid Legal Services does that.
A nationwide network of attorneys assists group legal plan members. The lawyers practice in the community and know how all levels of government operate. A conference with a Countrywide attorney can map out a plan of action. One of our pre-paid legal services is the ability to communicate on behalf of a plan member. The lawyer can write letters or make telephone calls for the plan member. It helps clarify the process, so no mistakes happen. Pre-paid legal services include an unlimited number of telephone calls to the Countrywide attorney. All questions are quickly answered.
Working with Public Agencies Is Less Difficult
The response is an immediate benefit of working with a Countrywide attorney. The services needed of a public agency no longer have unnecessary delays. That should be no surprise to any group legal plan member. Countrywide attorneys interact with government agencies all the time. They understand how bureaucrats work and can make applying for needed help easy. By the way, it does not mean that we place any pressure on a public servant. It means that the expected protocol is followed without any mistakes. People are better able to get government action thanks to the pre-paid legal services of Countrywide.
Employers Can Create a Superior Benefit
We allow our clients to choose what options will be part of the group legal plan. If a decision-maker is careful, that person can create a highly effective benefit for employees. It is possible to select services that can complement each other, permitting even better service for hard-working employees. Options such as review of contracts and legal documents will facilitate working with public agencies. We can make some suggestions for the client, knowing that the final decision belongs to that organization.
Countrywide works to be certain that any delivery of pre-paid legal services is as effective and time sensitive as possible. We streamline our organization so that there is no cumbersome paperwork blocking our assistance. We understand that working with government agencies can be a frustrating experience. Our attorneys are expected to make the process less nerve-racking. It is more than just efficient execution. We expect the Countrywide attorney to have superior people skills. Empathy and the ability to understand a plan member's feelings is what makes working with Countrywide such a unique and beneficial experience. We have received many favorable comments from clients about the way our attorneys treat their employees.
Government must provide services to justify the taxes paid by hard-working people. Countrywide wants to make working with government agencies more convenient and less frustrating. We are happy to say that our clients are very satisfied with all our efforts. Bureaucracy does not have to be a problem. We help people get the government attention they deserve.
If you have questions about our benefits, please feel free to contact us at your earliest convenience. We look forward to answering your questions and tell you more about how Countrywide helps your employees.