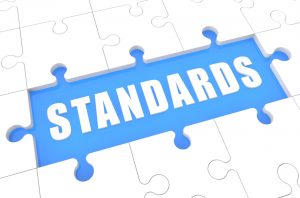 People want to have group legal plan benefits. There are many situations where legal counsel can make a serious difference and access to the service is appreciated. Nevertheless, quality is critical. Too many vendors promote their plans that offer very little convenience or substance. Countrywide Pre-Paid Legal Services helps with high standards of quality.
Standards for Group Legal Plans
A good legal benefit has three main components:
Excellent Legal Counsel. Attorneys who have experience and are known for high-quality advice.
Benefit Options That Complement Each Other. These are not stand-alone services, but ones used with other pre-paid legal services options in the plan.
People-Centered Administration. No one is forced to wait long periods and service providers have high emotional intelligence levels.
Countrywide has group legal plan benefits which meet all the above criteria.
Our attorneys are not automatically accepted. We will check their background to see if there is acceptable record of legal expertise. The lawyers practice in the community where the client does business. It makes it easy to schedule a one-on-one meeting between a plan member and the Countrywide attorney.
We Have Great Options
Countrywide has a range of pre-paid legal services to meet the needs of the modern workforce. Interestingly, our options will complement each other. For example, the consumer protection benefit is enhanced by assistance with public agencies. We permit attorneys to write letters on behalf of plan members. Group legal plan members may call an attorney an unlimited number of times on a given situation. These secondary services enhance the primary ones.
Our Service Is an Industry Leader
Countrywide will not rely solely on web pages to provide service to our plan members. We are the type of vendor that promotes and encourages face-to-face meetings. Our attorneys are expected to give priority to a plan member. There is no waiting in line at all when Countrywide is involved.
Our attorneys have considerable legal expertise but that alone is insufficient. Countrywide rests its reputation on being able to provide some of the very best member service in the industry. We will carefully screen our attorneys. It is essential that these professionals have patience and empathy. They must be able to relate to a plan member and the problems this individual may be confronting. No problem or question is insignificant to a Countrywide attorney.
Employers Should Consider What We Offer
The Countrywide benefit covers all the bases. We provide for the drafting of simple wills and medical powers of attorney among other legal documents. We can help employees with any contracts or legal forms, because we allow attorneys to review the paperwork. Taken as a whole, Countrywide Pre-Paid Legal Services provide the best value the money.
Clients know what their employees will require and choose the right services. Countrywide makes sure that people get the services as quickly as possible. We have a streamlined administration that makes us one of the best in the industry. We encourage prospective clients to speak with our existing clients to find out more about the quality we deliver. We think that way an organization has a better idea of how Countrywide gives the best service at the most reasonable price.
Employees appreciate group legal plan benefits. They also have greater respect for management because the benefit is something that helps address immediate needs and resolves emergencies. Legal problems and emergencies can distract a person from corporate goals and objectives. Our benefit allows people to concentrate better, free of distractions. If you want to know more about Countrywide, please feel free to contact us at your earliest convenience. We want to be able to show you how we might serve your hard-working employees you have.