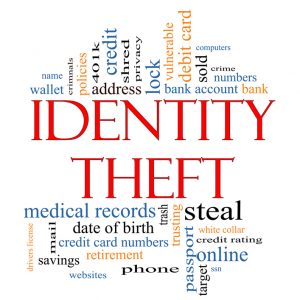 Everyone loves the holidays, and this is when people splurge on gifts. It is fun, and everyone gives and gets something. Online shopping became important during the COVID-19 quarantines and buying on the Internet is the shopping venue of choice for many people. Online shopping is convenient but beware! Cyber thieves and hackers are creeping into the dark of cyberspace.
Common Hazards
Cyber thefts come in many ways as hackers breakthrough security walls or are unintentionally invited into a person's private information.
Online swindles can trick a person into buying something that is not there and providing credit card information to get it. A consumer can also accidentally compromise anything else, such as passwords. In addition, credit card information and access to bank accounts can happen during the holidays, and the person's accounts can be maxed out or cleaned out.
Many retailers focus on secure transactions, but thieves can still steal private information from online activity. Having the tools necessary to regain financial wellness and credibility will help. Group legal plans do not always go into the issue of identity theft and credit monitoring. Countrywide Pre-Paid Legal Services does. We provide benefits in addition to our group legal plan, and a strong defense against identity theft is one.
Helping Employees in a Very Sensitive Matter
Employers show how much they care about their employees when they go one step beyond pre-paid legal services and offer identity theft and credit monitoring. Anyone who is a victim of such cyber theft feels helpless and does not know quite what to do. The Countrywide benefit offers a lot at a minimal cost. Some things that are included depending on the plan option include
*Bureau reports and credit scores
*ID theft insurance that reimburses lost wages up to $1500 a week for five weeks
*Dark web and Internet monitoring
*ID theft and fraud restoration services.
That last service is critical. Anyone who is a victim of identity theft is vulnerable. We will assign a fraud restoration specialist to assist this person in restoring their credit integrity. The ID theft insurance, offered by all our protection options, considers the legal fees and expenses incurred when recovering from identity theft. All the services are important and provide substantial help.
We Provide Options
Countrywide believes in choice, and our group legal plan benefits have from which to choose. We employ the same idea with identity theft and credit monitoring. Prospective clients have a choice between four programs:
Diamond Identity Theft Protector Plan
Platinum Plus Identity Theft Protector Plan
Premier Plus Identity Theft Protector Plan
Silver Plus Identity Theft Protector Plan
Each offers a variety of services depending on the one that a prospective client will choose.
We are Very Transparent
Countrywide explains all benefits. We do with the pre-paid legal services options precisely what we will do with identity theft monitoring. We will talk with a prospective client and explain every one of the services. If there are questions the decision-makers have, we respond to them immediately. We encourage inquiries, and we want to be clear in what we will provide. This is the kind of rapport we try to establish with all our clients. We have nothing to hide, and we encourage prospective clients to check our references and ask about us. We have gained a reputation in the group legal plan industry that transfers over into this benefit. You can trust us.
Your employees can also expect the same level of empathy we insist with our group legal plan benefit. Everyone involved with the identity theft and credit monitoring service is expected to show compassion and understanding. We are here to help people and not lecture them. Our services are there to correct a frightening invasion of privacy.
We invite you to contact us about what we can do for your employees. If you also wish to talk about our pre-paid legal services, cyber theft is alarming and growing. We can help you protect your industrious staff from the attacks of Internet pirates. We welcome any opportunity to explain how