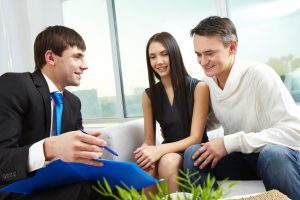 Pre-paid legal services include creating documents. There are many forms of legal paper an individual might use and some that are essential. In fact there can be serious consequences for not having the latter. Effective group legal plans offer a variety of document drafting service.
Protecting Your Survivors
Everyone should have at least a simple will. This protects survivors of loved ones if an untimely death occurs. An estate without a will is considered intestate and the beneficiaries are at the mercy of the probate court. It could take years before the estate is finally distributed to the heirs.
Accidents or a medical crisis may leave a person comatose and living only because of life support systems. Families have the heartache of watching a victim lie in a vegetative state, with no chance of final closure. Decisions about a victim's care could be delayed if there is no living will or medical powers of attorney.
Protecting Your Safety
The professional services a consumer purchases must not be defective. Some are, and a consumer protection complaint is required to get proper redress. Warranties should cover various repairs and other services. An individual might not know what is protected by a warranty and requires help finding the amount of coverage he or she can expect from one that was purchased.
Countrywide Pre-Paid Legal Services has offered group legal plan benefits since 1987 and we recognize the importance of helping employees with legal documents. Furthermore, we are aware that additional services add to the quality of a plan. We provide a client with the help employees will need in many legal situations.
The Service We Give
Countrywide works with a nationwide network of attorneys. They will help group legal plan members with various legal matters.
Writing simple wills is a popular pre-paid legal services benefit. The Countrywide attorney will draft a will of up to six pages in length. If a plan member needs a living will or medical powers of attorney, these will be prepared. Anyone needing help with a consumer complaint can count on the Countrywide lawyer to give exceptional service in preparing the paperwork.
We go one step further with our services. Documents can be reviewed by the Countrywide legal professional to check accuracy. Members are entitled to annual updates of their wills in case there has been a life change that needs to be reflected in the document.
We Work with the Help of Clients
Our pre-paid legal services benefits are meant to help people deal with common legal problems. We know that not every one of our benefits are required by a client's workforce. The best way we can think of to design a good group legal plan is to ask the clients to assist. Consequently, we request the decision-makers select those benefit options which they would like to see provided to their employees. They may decide to go with drafting simple wills and assistance with government agencies, while deciding to pass on other options. That is fine with us.
We want to provide the client with superior benefits everyone in the organization will use. Employer selection helps make that happen. We will back the selections with some of the best member service in the industry. Our streamlined administration guarantees people receive what they need, and we insist that our attorneys show respect and empathy to all plan members. Countrywide is proud of its ability to provide excellent service and high-quality assistance.
If you have any questions about Countrywide group legal plan benefits, please feel free to contact us at your convenience. We welcome the opportunity to explain what we can do for your employees and their families.