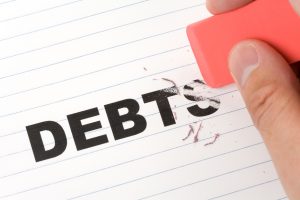 School days are not over for some employees. A few may still be finishing up a Baccalaureate degree and others are just beginning a Master's program. An organization's educational system program may not cover all the expenses. An employee may have to pay the lion's share of tuition and it can threaten financial wellness.
Making Tough Decisions
A person could have a well-paying job and still face college debt problems. Costs are rising and the required classes might be a strain on the budget. There are many college loan programs, but each has its own requirements. The employee might not know which loans are best suited for his or her financial situation. An employer might not be able to enlarge an existing educational assistance plan. However, a benefit that includes college loan counseling can be just as good.
Countrywide Offers Financial Wellness
Our program helps employees deal with common financial situations including college debt. We have a nationwide network of certified counselors who will provide the service.
Our counselors will advise plan members about the various college loan programs. These financial professionals can assist a person in the application process and suggest ways of paying back the debt. Our counselors can steer plan members away from risky financing schemes.
School debt will strain a person's budget. Our counselors will perform a budget analysis for the employee. A counselor will propose ways to economize which will free up cash for loan repayments. The counselor can also help restructure other types of payments and produce a budget that will easily cover all costs, including college loans.
Avoiding Panic
Our Financial Wellness Plan can help other employees. College graduates at the end of the loan grace period confront major sticker shock. They may not be expecting a large monthly payment and do not have enough funds to cover the cost. The resulting panic can force drastic decisions such as forbearance and even bankruptcy.
Countrywide counselors will help these anxious employees negotiate reasonable repayment plans. Other services such as the budget analysis can be done on request. All the Countrywide effort results in a person worrying less about paying back college debt.
We Benefit the Employer
Organizations are realizing how critical Financial Wellness Plans are for employees. A combination of educational assistance and the Countrywide benefit creates a viable means of addressing education costs. Countrywide has other options to help employees. We need to know what the organization wants.
Clients pick the options for their Financial Wellness Plan. Those services that employees need can be inserted in the plan document. Some of our benefits, such as helping understand medical bills, boost the quality and performance of other employee benefits. Once the selections have been made and the plan has been authorized, Countrywide will administer the benefits with an emphasis on efficiency.
This includes emotional intelligence. Countrywide knows that those who are facing large debts are anxious and have many questions. Their concerns must be taken seriously and Countrywide guarantees that. We expect our certified counselors to show a great deal of personal skills. They are to listen carefully to any plan members problem and provide solutions based on that individual's situation. No question is too difficult or too simple: The Countrywide counselor is going to provide answers. No one needs to worry about our people overly criticizing anyone. We respect plan member and treat everyone as an adult.
Additional education is something that the new economy expects of every person. They must be willing to take the classes and attend seminars. The cost of all this education can be put under control with the right information and guidance. Countrywide will provide both to its plan members.
If you have any questions about our Financial Wellness benefit, please feel free to contact us. We welcome the chance to explain all we can do for your employees.