Living Wills Eliminate Uncertainty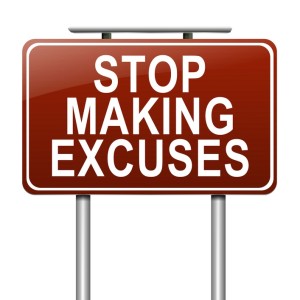 A standard group legal plan is going to allow for the drafting of
a number of legal documents. These are deemed necessary for the individual, and will prevent some major challenges in life. Something that is fairly easy to create is a living will. It is an essential pre-paid legal services benefit, and anyone who has watched a loved one slowly die fully understands the importance of having it.
Necessary Instructions Are Prepared
A healthcare facility will do its best to keep a person alive. This also means that if a person is in a coma, or otherwise unable to communicate, every effort will be made to maintain life. Without instructions from the patient, life support systems will continue operating. A person can be in a comatose state for weeks or even months. This causes a great deal of distress for the family.
Pre-paid legal services will include the drafting of living will. A young person may be hesitant, but if he or she has a young family of children the living will is important. Auto accidents or massive strokes can happen even to a person in their thirties. The living will permits a plan member to provide instructions on what to do in case of a near death accident. The guidance can include when life-support systems are to be shut down. It does seem grim that instructions may include termination of services, which may result in death. It is better than having the family go through an indeterminate amount of time waiting for the inevitable to happen. Countrywide Pre-Paid Legal Services offers the creation of living wills as a pre-paid legal services benefit.
It is a Matter to be Handled Delicately
Living wills are brought into play during catastrophic situations. Composing the legal language is certainly not that difficult. However, communicating the content to a group legal plan member is not always easy. The lawyer has to be able to gently go over all of the requirements of a living will, and also to find out what the plan member wants. This is going to require being able to ask the right questions in an appropriate manner. The lawyer must also be able to respond to any questions with absolute certainty. Countrywide carefully screens any lawyer who wishes to work with us. This professional's understanding of the law has to be solid. Yet, personal skills are just as important to us. We insist that Countrywide lawyers deal with the human side. This sensitivity is one of the underlying qualities of the Countrywide plan.
High Quality is a Plan Feature
Organizations know the importance of providing legal services, but they do want to be sure that the best quality is available. Countrywide has developed legal plan programs for organizations since 1987, and we understand the concern. To better guarantee return on investment, we will allow the client to decide what benefit options will be part of their group legal plan. We tailor everything to the specific needs of the employer. Our administration is set up to render services as soon as possible. We do not think of anyone who is a member of the Countrywide group legal plan should have to wait. In addition to the core benefits are the secondary services. These include unlimited telephone calls to an attorney on a given matter, and face to face consultations if those are needed. Any living will draft is reviewed by a client prior being finished. Any questions are answered by the Countrywide lawyer without hesitation.
A living will is not that difficult to have prepared. Countrywide does everything in its power to make this a very easy project. We do the same for all of our other benefits, without sacrificing quality. Organizations want to do the very best for their employees and we would like to help. We encourage human resources directors and decision-makers to contact us about all we have to benefit their employees.