It Is a Service Young Employees Appreciate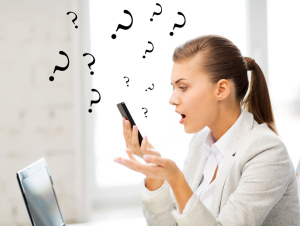 The image of millennials as lazy and irresponsible is not accurate. They are for the most part very hardworking and conscientious young people. However, they are not very familiar with handling money. They can run into trouble with credit cards just because of inexperience. It helps if they have access to a financial wellness plan to provide them with guidance.
Dealing with the Real World
The real world is exciting for any new graduate. He or she experiences something they have waited for all life long. The challenge arises with the question of money. The new employee suddenly has more money in one week than ordinary. It is quite a rush, but also carries with it responsibility. There is rent to be paid, groceries to be bought, and utilities to be thought about. There also may still be a fair amount of student debt which has to be paid. Faced with all of these responsibilities, a millennial can easily be overwhelmed. Being able to plan a budget is going to bring sanity to the situation. Countrywide Pre-Paid Legal Services can provide financial wellness assistance.
We Have Highly Professional Service
We have a network of financial counselors who have a great deal of experience with budgeting. These professionals can sit down with the financial wellness plan member and go over income and expenses. Working with the client, the counselor helps develop a workable budget. This is something that helps with the monthly bills but doesn't impose harsh restrictions. The plan member is given enough leeway to still enjoy life. The difference is there is a sensible approach to finances. There is no longer the tendency to fly by the seat of one's pants.
Millennials are adults and they do not like to be lectured to by anyone. Countrywide understands this. Our financial counselors have superior people skills. It is not their responsibility to tell clients how to live, but rather to help them develop budgets within which they can live. Our financial counselors have previous experience with millennials and this helps them better understand the problems faced by these young people, and develop viable solutions. It is our intention to provide the very best financial wellness service to those who are just starting out in the working world. Some good advice really helps.
Serious Benefits Are Realized
Relieving stress is the biggest benefit. A lot of anxiety happens just because finances are a whole different area for many young people. Discovering that living on a budget does not mean a steady diet of Ramen noodles allows a financial wellness plan member to breathe a big sigh of relief. This person is able to enjoy independent living, as well as keep the books in order at home. It enables this person to better enjoy life after graduation.
Employers are concerned about young staff members and want to help. At the same time, decision makers want to be sure that they receive maximum return on any employee program. Countrywide goes the extra mile to make sure that the financial wellness program is precisely what an organization needs. We have a number of options from which a client may choose. While we will give advice and suggestions, we respect the clients desire to have a tailor-made plan. This is what will be delivered. Regardless of what the client wants in the plan, our efficient administration is part of the deal. No one who is a Countrywide plan member has to wait long for service. It is provided as soon as possible from a counselor who is in the neighborhood.
We believe that we can help an organization provide needed support to young employees. We welcome the opportunity to explain what we have in greater detail. Please do feel free to contact us with any questions you may have.