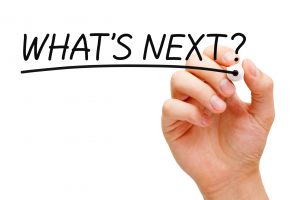 Some significant changes in college debt will take place in the coming months. First, the US Supreme Court is expected to rule on the Biden Administration's loan forgiveness plan on or about June 30. In addition, the student loan moratorium is due to expire on August 30. Either way, the college debt situation for many employees will be affected.
The moratoriums have certainly helped, but people may have stopped expecting to provide a monthly payment. If payment requirements start up again on September 1, these same people may need help. It is crucial, therefore, to be ready for any possible outcome to avoid problems with financial wellness. Here are some ideas:
1. Stay current on all developments. An individual has to stay informed about any updates related to the loan forgiveness plan and/or the student loan moratorium. It means reading the news articles, staying in contact with the loan servicer, and following relevant social media.
2. Create a budget if you haven't already done so. Making a budget ensures you can afford to make payments if the loan moratorium ends, or you don't qualify for loan forgiveness. Identify areas where expenses can be cut so that additional money is there for any payments.
3. Explore repayment options. It is possible that a person doesn't qualify for loan forgiveness. However, there may be some other options, such as income-driven repayment plans, extended repayment plans, or debt consolidation.
4. Budget for an emergency fund. You can call it the rainy-day allotment. You are setting aside money so that there is a safety net ready in the event of an unexpected expense or income loss.
5. Check your credit report. Reviewing this document lets you know if your loan status is accurate. If you find any errors, report them immediately to the credit bureau.
These are all worthwhile suggestions, and there are others that can allow a person to protect their financial wellness. Unfortunately, much of the information is unknown to the average employee who has college debt obligations. Regrettably, too many of these people will try to use forbearance to cover the problems. That honestly doesn't help because sooner or later, you will have to pay the piper. It helps to have an employee benefit such as financial wellness. Countrywide Pre-Paid Legal Services offers practical benefits that organizations can provide.
Reputable Counselors 
We have a nationwide network of certified counselors who deal with everyday financial wellness problems. College debt is one of them. Our counselors will advise a plan member on what options to consider and how to budget effectively. In addition, the counselors offer some handy tips on how to handle college debt. That is just one of the services Countrywide provides.
We have other ways of helping employees maintain their financial wellness. For example, we can offer advice on handling medical bills, surviving bankruptcy, and even buying that first house. In addition, we have a counselor in every community where there is a Countrywide client and plan members get priority status.
Recessions are a disturbing economic phenomena for many people. The thought of possibly losing a good paying job and facing a dramatic drop in income is a scary prospect. We understand and appreciate the anxiety of financial wellness plan members. There are ways to avoid trauma produced by recession, and it takes having the right information and sensible guidance to prepare for the worst. Our counselors are ready to assist anyone in developing a plan for dealing with an economic downturn.
We want to help people weather any financial crisis. If you want to know more about what we can provide for your employees, please contact us at your convenience. We welcome any chance to talk with you about the Countrywide plan.