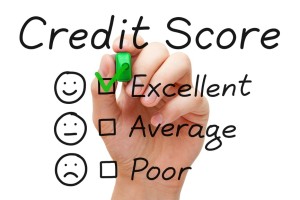 Consumers rely on credit cards to make numerous transactions, and retailers encourage the use of plastic. It is convenient and easy to process, but identity theft is a severe problem. It is why credit monitoring is a critical service.
Good credit monitoring can detect signs of identity theft, alert consumers to changes in credit reports, and detect errors in the reports consumer receives, allowing a person to take action as soon as possible. Monitoring credit reports helps an individual improve credit scores and promotes peace of mind.
There are some challenges with credit monitoring services, however:
Coverage may be limited and expensive.
The credit monitoring service might only alert the consumer to the situation.
There is not always a good backup service.
What are the qualities of a good credit monitoring service?
Several features should be part of the coverage:
All three major credit bureaus should be monitored, and alerts should be provided for suspicious activity, including new accounts or inquiries and unexplained credit limit changes.
A person should not have to wait until the end of the month to get a warning. Real-time alerts notify consumers of suspicious activities. The consumer needs to know immediately, and the alerts ought to be customized to meet the need of the individual.
The service should provide access to knowledgeable customer support representatives who could answer questions and provide guidance on addressing any issues. Additional customer service assistance helps a person deal with what can be a highly stressful situation.
Reasonable pricing that provides excellent value for the cost is essential. A consumer ought to be able to choose a plan that meets their needs and budgets. There should not be a take it or leave it plan.
Countrywide Pre-Paid Legal Services provides group legal plan benefits for organizations. We are aware that individuals and those who are self-employed would appreciate having the chance to get credit monitoring services. Accordingly, we offer affordable and effective identity theft protection and credit monitoring.
Some of the Features 
Countrywide gives an individual the opportunity to have their own identity theft and credit monitoring plan. A person is provided a choice of various levels of coverage that can coincide nicely with their security needs and budget.
The objective of Countrywide Pre-Paid Legal Services is to provide comprehensive coverage.
We are big on choice, and our group legal plan benefit demonstrates that. We continue that same opportunity by allowing people to choose from four coverage types: the Diamond ID Plan, the Platinum Plus ID Plan, the Premier Plus ID Plan, and the Silver Plus ID Plan.
Each offers 24/7 Credit Monitoring & Alerts and an ID Theft Insurance Policy of $1 million. Each plan also has Dark Web and Internet Monitoring. The customer service a person receives will depend on the plan selected.
Nevertheless, there are ID Theft Fraud Restoration Services that assign a US-based fraud restoration specialist to a plan member who is the victim of identity theft. In addition, credit Bureau reports, and credit scores are available in three of the four plans.
The Countrywide Pre-Paid Legal Services benefits can extend to family protection, and an individual can be notified about sudden credit score changes. Lost wallet protection and replacement assistance are available in all four plans. Anyone who wants their credit monitored will be more than satisfied with what Countrywide Pre-Paid Legal Services provide.
We offer other benefits that an organization might be interested in having for all their employees. For example, our group legal plan has pre-paid legal services that address everyday problems. If you want to know more about Countrywide and what we can do, please feel free to contact us at your earliest convenience. We'll gladly discuss our group legal plan benefits and our identity and credit monitoring plans.