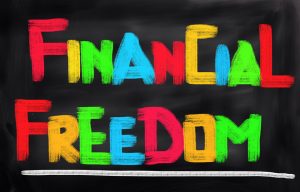 The United States is currently experiencing inflation that has not been seen in 40 years. Everything costs more, especially food and gasoline. What is sobering is to know that inflation is outpacing pay increases. The rising costs make people feel anxious and worried about their finances.
It is a challenging situation but is also an opportunity for management.
Employers can step in and assist people in dealing with the rising costs. It does not have to be adjustments to wages or outright money grants. Countrywide Pre-Paid Legal Services has a benefit that permits a person to adjust to inflation successfully.
A Personal Budget Is Critical
Countrywide provides a financial wellness service to help employees manage common money challenges. We have a nationwide network of certified counselors who are experts in money issues. Their advice has helped many plan members get out of serious trouble.
Perhaps the best way to deal with inflation is to have a workable budget. You can think of a personal budget as a spending plan that considers income, expenses, and what will happen financially in the future. There are some great benefits to having a budget to guide finances.
Better control of cash flow
A greater ability to handle sudden emergencies
Identifies poor spending habits and creates solutions
Permits a person to save for a rainy day and even put aside money for retirement
Reduces anxiety significantly
It is not a perfect science, but too many people do not know how to construct a reasonable budget. This is where a Countrywide counselor provides fantastic service.
It is quite simple to schedule a meeting with a Countrywide counselor, and our financial wellness plan members have a priority status with these money professionals. A Countrywide counselor performs a budget analysis for a plan member. The information is used to advise a person on a reasonable and sensible budget structure.
When that money blueprint is created, a plan member can put it into action. As a result, credit cards are more manageable, and money is set aside for emergencies. Best of all, a plan member can save for retirement sensibly.
Budgets also see that a person does not accidentally overpay a bill. Medical debts and college loans can pressure anyone to feel that more money must be paid monthly than is necessary. A Countrywide counselor can offer suggestions on how to stretch out payments and possibly reduce interest rates or debt amounts. It is the kind of financial wellness information that an ordinary employee does not have access to. The Countrywide counselor fortunately does.
Great Financial Wellness Options
Helping with the budget analysis is just one of Countrywide's services for financial wellness clients. We can also help with college loans, buying a house, and offering information on handling bankruptcy. What is essential is that the client chooses the benefits.
Our program is meant to be available to all employees. Therefore, we ask prospective clients' management to help. All our benefits are explained, and we answer questions thoroughly. The decision-makers then choose which services will be part of their unique plan. In addition, we provide administration and member services.
We want to mention that empathy is an important quality we expect of our counselors. It is rarely easy to discuss personal finances and many people are embarrassed to do it. However, prospective clients can rest assured that their employees will be treated with respect and that our counselors exhibit high levels of emotional intelligence. Any counselor who is abrasive or condescending will not be working for Countrywide.
The current inflation cycle demands attention, and employers can proactively respond to it. Our financial wellness program assists people who need advice about budgets. If you are interested in our services, please feel free to contact us at your convenience. We would welcome the chance to help your people.