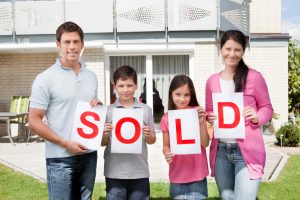 Right now is the calm before the buying storm. It will not be long before the real estate market starts booming with activity as people look for that special place to settle and raise a family. Springtime can be a season of discontent, however, for those not prepared. A first-time homebuyer can quickly become frustrated.
The real estate market can be an absolute beast for anybody who is unprepared. Anyone who is venturing out into the housing arena must be ready. Those who are not may spend thousands of dollars learning some painful lessons.
What to Know
The financial side of buying a house is most important. However, first-time buyers should look beyond the selling price to investigate other areas.
Closing costs. These can be as much as 5% of the loan amount. You do not necessarily have to pay all of that because it is a negotiable item. The seller may be willing to help.
Your credit rating. A buyer's credit scores will determine whether a lending institution will provide a loan. First-time buyers should spend some time strengthening their credit position before venturing into housing. Paying bills promptly and keeping low credit balances help boost the scores.
Types of mortgages. FHA is not the only way to go. A buyer might qualify for a VA or a USDA loan. Lending institutions offer all kinds of home loans, and shopping around for the money is an excellent idea.
A preapproval letter. This is a document where a lender informs you of how much they will loan you, depending on whether you qualify. Getting one means reviewing your income, your current debt, and your assets.
Help You Can Use
A home mortgage can affect your financial wellness; make no mistake about that. Affordability means paying the mortgage for as long as 30 years. It also is essential to understand the value of various characters in the house buying drama. As we have mentioned before, you will pay for your ignorance.
Countrywide Pre-Paid Legal Services understands the significance of getting ready. We have a unique program, Make Your Move, which helps first-time buyers. It is a self-study course that educates a Countrywide financial wellness plan member on navigating the real estate waters. It can be a revelation for anyone hoping to buy a house. The course is valuable, but that is not the only service we provide.
Countrywide has a nationwide network of certified financial counselors, and there is one in every community of a Countrywide client. These professionals will help individuals make necessary improvements in their financial wellness to qualify for a mortgage. For example, Countrywide counselors will help design a reasonable budget, analyze credit to see where some changes will help the credit scores, advise how to reduce existing debt, and offer other forms of assistance. The intent is to address all kinds of financial wellness issues.
The Client Is Involved
Make Your Move is one of our financial wellness services, and there are others. Countrywide can assist in handling medical debt, college loans, and bankruptcy issues. What we provide a plan member depends on the type of plan created. Countrywide will develop one for an organization with the help of its decision-makers.
We explain all our benefit options to prospective clients' management and permit them to select what services will be offered in their financial wellness plan. We do not try to push one benefit over another. What the client wants will be what they get in the final document. We provide the administration and the member services.
Employees appreciate any help an employer provides. We are a leader in the industry, and we provide superior member services. If what we offer interests you, please feel free to contact us at your earliest convenience. We welcome any chance to discuss our benefits and provide