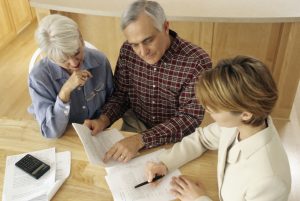 Older employees can have a touch of grey, but it does not mean they are not productive and can no longer contribute to the team. They have the experience of the years to balance the enthusiasm of younger employers, and they serve as valuable mentors. They are necessary for the success of any organization.
Good employee benefits help a person be prepared for significant life events. An older employee is concerned about retirement planning. They want to be ready for the day when the desk gets cleaned out and the last goodbyes are made. There are many legal documents the older employee has, and these were created years ago. Are they still valid? That is an important question, and outdated legal papers can lead to some very nasty surprises.
Laws and regulations change over the years. Documents need to be revised, or new ones must be created. Employees are unfamiliar with legal language. They are not sure if a lease continues to be valid or an equipment warranty adequately covers the purchase. The only way to discover if a legal document is still good is to have it reviewed. Group legal plans should offer document review, but not all will do that. Countrywide Pre-Paid Legal Services offer document review as a group legal plan benefit.
The Benefit Mechanics
The Countrywide benefit is centered on a relationship. We have a nationwide network of lawyers who will provide our pre-paid legal services. The connection is not based on a chatroom discussion. A plan member can have a face-to-face meeting with a Countrywide attorney.
An older employee can be worried about a COVID-19 infection. Our lawyers respect this concern and will practice social distancing. Each attorney has safety protocols in place and uses them to guarantee safety. No group legal plan member must wait for days to get service.
Countrywide attorneys give priority status to all our plan members. There is also a Countrywide legal professional in every community that has a Countrywide client.
The document review will cover up to six pages, which is sufficient in most cases. The attorney scrutinizes the text and tells the group legal plan member whether everything is in order or if some changes are needed. We always recommend that a legal document review be done before a plan member signs the paper.
Countrywide pre-paid legal services will often complement each other. Our simple will service includes an annual reminder to check the will to see if there are any necessary changes; the legal document review will perform that essential task. We offer help with warranties, and a legal review of the document can uncover any defects. The total value of the Countrywide benefit depends mainly on the client.
Client Input
Countrywide wishes to provide pre-paid legal services that benefit the entire workforce. We need the help of the client to do this. Countrywide will show all the benefit options to a prospective client. We explain the service in detail, answer all questions, and ask the organization to decide what options will be part of the final group legal plan document. It is possible to construct a document that provides a comprehensive program of services for all the employees.
We assure all clients that the service provided by Countrywide shows empathy and respect. No matter the age of the plan member, our lawyers will demonstrate a high level of emotional intelligence and understanding. Countrywide has a streamlined administration that produces results quickly and efficiently.
Older associates appreciate the attention and professionalism our attorneys give. We would welcome the opportunity to explain what our services provide for everyone. Please feel free to contact us at your earliest convenience and find out more about our commitment to doing everything possible for your employees.