Foreign Employees Will Get Legal Help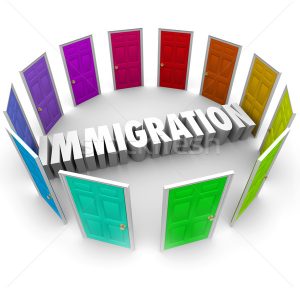 Countrywide Will Assist in Dealing with Government Agencies
The DREAMER issue resolution and the final story on DACA are in the future. Organizations must work every day with its foreign-born employees and helping them with American laws and culture. We often take for granted things that foreigners find confusing. Group legal plans don't always provide the right kind of assistance.
Cultures Will Collide
Foreign workers come from countries with different cultures and laws. Dealing with public agencies can be very frustrating for them. The rules and regulations are in a language difficult for many foreigners to understand. Dealing with government is not the only problem.
Warranties and consumer protection are intended to serve the consumer. Unfortunately, there are unethical people who take advantage of foreigners and believe they will not contest a bad warranty or poor product. Countrywide Pre-Paid Legal Services does not want workers to be taken advantage of by dishonest people. We also want them to be able to work with public agencies tasked to assist them. Our group legal plan provides the right kind of support.
Plan Members are Directed to the Right Offices
Countrywide has a nationwide network of attorneys who provide pre-paid legal services to Countrywide plan members. These professionals have experienced working with government agencies. They can coach a foreign employee on what he or she must do to get needed services. Many times, it is the Countrywide lawyer who can direct the person to the right office and to the right person. It cuts back on the lot of delay and red tape.
We know there are merchants will take advantage of a newcomer to this country. It is not right, and we work to correct the situation. We will advise any group legal plan member on what to expect from the warranty. We also are vigilant about consumer protection. No one has the right to take advantage of our plan members.
Countrywide lawyers will help a plan member with consumer protection problems. They will assist these hard-working people in filing a complaint and will direct them to the right government office. Countrywide lawyers can write letters on behalf of plan members as well as make phone calls for them. This type of service can bring a consumer protection emergency to a halt.
Employees need help in more than one or two areas and Countrywide has options to cover. A foreign employee will quickly discover that Countrywide can help draft a will and even inspect a contract for them. It all depends on the employer.
 Clients Choose Their Pre-Paid Legal Services
We permit our clients to choose what benefit options are going to be part of their Countrywide plan. Decision-makers have a finger on the pulse of their workforce and appreciate what employees must have. We explain all the possible benefits and the client chooses. The Countrywide program has high-quality support services. Our lawyers can offer a lot of help to someone who needs assistance.
While America is a land of opportunity is also a scary place for a stranger. Those who come from different societies may feel intimidated by all our laws and customs. Countrywide understands the need for empathy. We insist that our lawyers treat foreign-born plan members the same as anyone else.
We also expect that foreign group legal plan members receive the same priority for pre-paid legal services. They should not have to wait. If a Countrywide lawyer will not supply that type of assistance, that person will not be working for us anymore.
What we offer is easy to understand and any employee will recognize the value. We have a reputation in the industry for expert service, and we provided to organizations of all sizes. We encourage human resources directors and other decision-makers to get in touch with us about the Countrywide program. We want to answer your questions and show you how your employees will benefit from a relationship with Countrywide.