The Plan should have them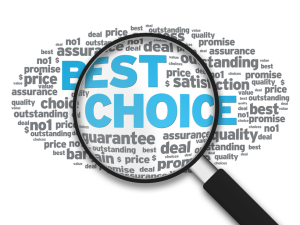 The mailbox of the human resources director is always stuffed with literature from vendors. They are quick to promote the quality of the group services they have to offer. A person can get awfully confused with all the jargon and the verbiage, not to mention the sales pitch that doesn't seem to stop. To better help determine what is a really good group legal plan, here are four qualities that should be there.
Usable Legal Options.
Employees have to be able to use the group legal services immediately. Fancy or exotic sounding legal options don't mean much to any of the rank-and-file. What is necessary are benefits such as drafting wills, helping prepare for small claims court cases, interpreting contracts, and helping with consumer protection issues. They are just some of the options that a regular employee will find worthwhile. These and other benefits must be included in the plan.
An Experienced and Highly Professional Legal Network
A plan member needs to be able to call on help wherever he or she happens to be in the country. If this person is on vacation and a legal emergency arises the plan member must be able to call on the assistance of a lawyer who is close by. The plan member should also be able to expect the same high-quality service that will be received if the problem happened at home.
Excellent Secondary Services
There needs to be more to a group legal plan than just an attorney. The secondary services are what guarantee that comprehensive assistance is provided no matter what the problem might be. Unlimited telephone calls on a given problem or face-to-face consultations are extremely important. It helps develop a relationship and makes a plan member feel less anxious. Communication from the attorney on behalf of the plan member is greatly appreciated. Telephone calls and letters written by the attorney can bring a crisis to a halt rather quickly. In situations of an identity theft a call center is something that should be part of the package. The customer service representatives should have a reputation for providing exceptional advice and guidance.
Evidence of great administration
The worst part about most group benefits is the amount of paperwork. If an employee needs group legal services this individual doesn't want to fill out form after form. It is important to be able to get the assistance needed as quickly as possible. The longer the wait the more a person gets nervous. Raw nerves can be easily relax when the process kicks into gear immediately and continues until the issue has been resolved or the task completed.
Something that can qualify as a service are the people skills of the attorney. This individual is dealing with a group plan members who may be a complete stranger. The same level of courtesy and respect needs to be provided to that plan member as if this individual were a primary client. An attorney who has the communication skills to patiently explain every legal nuance, and answer any question completely, is providing some of the best possible group legal services. Those vendors who are able to provide lawyers who have high degrees of empathy are giving substantial value to a benefit.
Countrywide Pre-Paid Legal Services works with all types of organizations. We developed a reputation since 1987 for offering some of the very best group legal services benefits. Our network of attorneys is nationwide and the quality of service is expected to be high. We have a variety of legal options that can be part of a group legal plan tailor-made to your particular expectations. Whatever the client wants in the plan is what will be there. We would welcome the opportunity to explain in greater detail everything we have that provides superior legal service.
We appreciate any contact made with us and we respond quickly to all questions.