A Good Lawyer Gives Considerable Help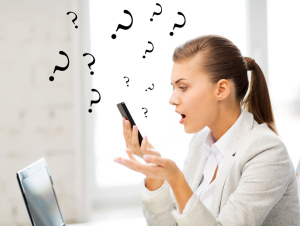 Government gives assistance to the people. A commitment to constituent service is the primary goal of elected officials and the public agencies. A challenge arises with the number of agencies in a given area. It is not just federal; state and municipal entities also exist. There could be duplication of effort and a lot of paperwork. Public employees are required to follow the letter of the law regarding offering service. Many times the wording of the procedures is in legal script that is very difficult to understand. A group legal plan can provide type services necessary to expedite matters.
A Confusion of Paperwork
There are forms which need to be filled out properly and, quite essentially, deadlines. If the wrong paperwork is submitted and the deadline passes, an individual does not receive service. It results in many citizens thinking that the entire system is rigged, and nothing will happen regardless of how hard they try. Group pre-paid legal services which offers support can cut through the red tape.
A common citizen is handicapped by not understanding the process. All he or she sees is a stack of paperwork that has to be processed. The help of a lawyer could make things a lot easier. This legal professional is familiar with what has to be done and can guide individuals through the mountains of regulations. Countrywide Pre-Paid Legal Services offers such a service to
Using the Skill of Experts
Countrywide has a network of seasoned legal experts. They are very familiar with the policies and processes of government agencies. Best of all, our attorneys are easy to reach. They live in the same communities as the group legal plan members and provide pre-paid legal services as neighbors. The attorneys have worked with the local authorities and know which office provides the right type of assistance. Because they have experience dealing with bureaucracy, Countrywide lawyers can make things moving a lot faster.
Group legal plan members maybe more than frustrated with a public agency. In situations like this where people believe the government is corrupt and that nothing gets done. Patients is more than just a virtue semicolon it is a quality of the Countrywide service. An attorney is more than willing to sit down and explain what has to be done.
This legal professional will go through the paperwork, and explain what is needed. Reviewing the documents is part of the pre-paid legal services Countrywide offers. Face-to-face consultation is another. We are more than a FAQ page on the website. Our attorneys have a hands on quality which many plan members have come to respect. Dealing with the public agency may require telephone calls or correspondence. These are services that Countrywide attorneys perform regardless of what benefit options are in the plan.
A Variety of Assistance
Countrywide provides services that are not boilerplate documents. Organizations have unique demographics and we work to satisfy their requirements. Clients are allowed to decide what will be offered to their workforce. Decision-makers may choose from any of our options and they will be part of the group legal plan. Superior service is a given. Our experience with organizations since 1987 makes us sensitive to the needs of clients and their workforce. We are committed to going the extra mile to see to it that the right help with public agencies is provided, and meaningful results on a consequence.
People have more confidence in government when it works. Countrywide does it's best to be sure that badly needed public services are delivered promptly. In one way this is a public service. Countrywide has other benefit options, each is intended to help people better deal with problems of modern society. We encourage decision-makers to contact us about our services