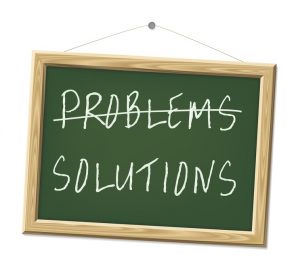 The 2021 Capital One CreditWise Survey shows that nearly three-fourths of those surveyed consider finances to be the most stressful part of their lives. We could not agree more. Money is on everyone's mind.
Quarantines and Stimulus Checks
The past two years have caused incredible changes in the financial habits of many people. Quarantines enhanced unemployment checks, and stimulus checks have dominated personal budgets and altered spending habits. The government assistance that affected everybody is going away, but what people do with their money has not changed yet.
Many employees are worried about their financial future and how to manage money now that things are back to normal. Employers can help in many ways that do not always include giving out support checks. Employers can enhance financial wellness with a few simple services:
*Planning for Future Expenses
*Show Employees How to Use Existing Employee Benefit Programs
*Suggestions on How to Manage College or Medical Debt
*Expert Help in Managing Bankruptcy
*Implementing a Comprehensive Financial Wellness Program
Countrywide Pre-Paid Legal Services wants to help organizations assist employees in making necessary budget and spending adjustments. We have a program that is intended to relieve stress.
Countrywide Gets the Job Done
We are not in the business of doing group meetings or financial seminars. We think the personalized experience is the best thing for employees who are anxious about their money situation. Countrywide has a nationwide network of certified counselors. These are people who help plan members correct common economic problems, such as college debt management. We have a counselor working in the community of every Countrywide client. The financial wellness plan members are given priority attention, and the counselors use generally accepted safety protocols in any meeting.
Stressing the Basics
Much of our assistance centers on common sense advice proven correct by experience. Our counselors will address the individual problems of a plan member. For example, developing a personal budget is crucial for controlling money matters. Our counselors analyze the current cash flow of a plan member and make suggestions on how to change things.
Major financial worries involve college debt and medical debt. Countrywide offers specialized support in correcting difficulties with either. It is unfortunate, but some people are facing bankruptcy. We have the means to help somebody deal with this kind of tragedy. Planning for significant expenses like house buying is important for many. We have a program custom-made for anyone who wants to take that big step forward into homeownership.
Caring for the Individual
We value all our plan members. We know how difficult it is to face financial woes and solve them. Our counselors are recruited for emotional intelligence. They have excellent listening skills and are not prone to preaching sermons. Plan members have commented how comfortable they feel dealing with a Countrywide counselor. We put those members first and expect the counselors to do the same.
The Client Is a Colleague
We want to have a financial wellness program that meets the needs of an organization's workforce. So, we ask that a prospective client help us create that employee benefit. We provide information on all our services to decision-makers. We let the client decide what benefits will be in the plan. Countrywide will provide administration and member services. We maintain communication with our clients and keep a rapport that addresses the needs of all the employees.
Financial wellness is also primary means of retaining employees. The great resignation is not simply conference chat; it is real. People are leaving jobs for other opportunities, and we want to help a client keep valued personnel. Our benefit can provide meaningful assistance.
Are you interested in what we provide? Of course, we hope you are, and we encourage you to contact us at your earliest convenience. We want to help your employees develop superior financial wellness skills and manage their hard-earned money efficiently.