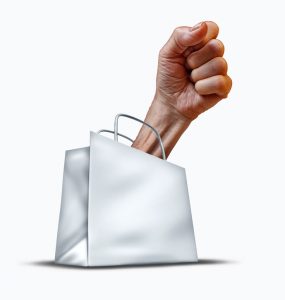 Consumer protection is intended to help us avoid costly mistakes and keep hard-earned money safe. That is not always easy in a world of increasingly complex markets. A challenge is that many consumers are not very well educated on consumer protection, which can be a severe problem. There are many opportunities for fraud floating around on the Internet.
Staying Informed Is Critical 
It is critical to be an informed consumer. It lets people make better purchasing decisions, knowing they are getting the best value for their money. In addition, understanding the features of various products and services available helps the consumer make the best choices.
It is sad, but everyone must be aware that there is an ever-growing number of scams and frauds targeting the unsuspecting. These schemes are becoming increasingly sophisticated, leveraging the technology available to access everyone's data. As a result, the consumer must carefully examine the details of every offer, research anyone unknown asking for money or personal information, avoid clicking pop-up ads or emails from unknown parties, and be aware of who experts suggest is behind any purchase or transaction.
Countrywide Is Ready to Help 
Scams, predatory pricing, and false advertising make it essential for consumers to protect themselves. Consumer protection laws allow a consumer to file complaints and have a consumer protection agency resolve an issue. However, people don't always know what to do and need assistance. Group legal plans will sometimes provide services that cover consumer protection issues. Countrywide Pre-Paid Legal Services has the option to allow group legal plan members to use existing law.
We rely on a nationwide network of experienced attorneys who will offer pre-paid legal services that resolve everyday problems. These legal professionals also understand consumer protection law.
Consumer protection can be tricky, but our attorneys understand the various laws and regulations on products and services. Their expertise comes in handy when filing a consumer complaint is necessary. They can advise group legal plan members on how to file a complaint and what information is required. If more documentation is needed, the countrywide lawyer can make telephone calls and write letters on legal stationery to gather the data. It often happens that a merchant or service provider is more reasonable once they discover a Countrywide lawyer is involved.
We Serve the Client 
Countrywide is committed to providing the best service to all our clients. Our group legal plan has options that address specific legal issues that employees may encounter. However, we know that not all our services meet clients' needs. Consequently, we focus on choice.
We will confer with a prospective client about our pre-paid legal services. We answer all questions regarding these benefits and explain how each one helps an employee. Once we have given our explanation, we step back. Management is asked to select what services will be part of their group legal plan, and those are included in the plan document. We will provide member services and administration of the benefit.
We cannot emphasize enough how important it is to remain vigilant and report any suspicious activity or fraudulent behavior to the appropriate government agency. Countrywide gives guidance to help people deal with suspicious or fraudulent activities and directs a person to the appropriate government agency. No one should take advantage of a consumer, and we ensure that a plan member is guarded against fraud. In other areas, such as writing a will and dealing with government agencies, we provide the best possible pre-paid legal services.
Countrywide wants to help you give more significant quality benefits to your employees. Therefore, we would like to talk to you about what we offer. If you are interested in what we can do, and we hope you are, please get in touch with us at your earliest convenience. We want to be of help and welcome the opportunity to explain what we can do to protect your employees from mischief.