Not Having a Will Puts Beneficiaries at Risk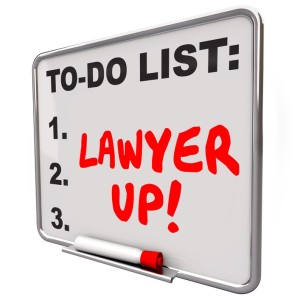 Putting things off until tomorrow is a common habit. Many people follow it for various reasons. A major item that is delayed is the drafting of the last will and testament. People simply don't think it is a big concern. Actually, it is critical procedure that happens to be an option in many group legal plan benefits. This is a project that should not be ignored.
Delaying Has Consequences
It is not easy for a healthy person in their twenties and thirties to understand the importance of the document. It is something they think only senior citizens should worry about. However, anyone who has a family should have the will drafted to avoid problems that will surface in probate court when a person dies without these legal papers.
Probate court protects the integrity of the estate and sees to it that survivors are not cheated. Both objectives are commendable, but they also cause some serious headaches for the beneficiaries of the estate. Instead of an executor mentioned in a will, an estate administrator is appointed by the court. This person reports directly to the court, and has a very limited range of discretion. Beneficiaries may have to wait months before the estate is settled, because everything has to be cleared by the court. The question of who gets what is uncertain because no final will has been left behind. Problems resulting from not having a will drafted can be extreme. Countrywide Pre-Paid Legal Services has the drafting of the will as one of its benefit options.
Countrywide Service is Easy to Receive
We have a nationwide network of attorneys who will provide the service. They will work with a group legal plan member to create a final will which stands up in court. This is not the only benefit provided. Countrywide has annual reminders. Anyone who uses the will drafting option receives an annual reminder to check on the status of the will. Events can change things, and this notice allows a person to make necessary alterations to the final directives. While other pre-paid legal services plans will compose wills, not all will send reminders. Telling people every year to take a look at their legal paperwork is one instance of Countrywide going the extra mile. There are others.
Unlimited telephone calls on a given situation, correspondence written by the attorney on behalf of the plan member, and face-to-face consultations are just some of the legal plan benefits Countrywide provides. They are administered efficiently and no one is asked to wait long periods for service. The Countrywide group legal plan is a comprehensive benefit which provides substantial service to all of its plan members. The employer is also benefited by the Countrywide design.
The Employer Has Choices
Our nearly 30 years of providing benefits to diverse organizations makes us sensitive to the needs of clients. Not every Countrywide option will fit the demographics of a given company or organization. We provide choice. The prospective client is allowed to decide which legal services options will be in the final plan. Working with that client, Countrywide will develop a final group legal plan which meets exactly the needs of the workforce. The Countrywide benefit is something that will be appreciated by all employees.
Drafting a will is a little bit morbid. It makes a person face mortality and recognize death will one day come. It does not mean that his or her family needs to be thrown into a probate storm. The final will, drafted by Countrywide lawyer, can tell expressly what the deceased person wants done. The document allows for a smooth transfer of the state to the correct beneficiaries. We have a number of other pre-paid legal services options you may want to think about. Any of these can add quality to your overall benefits plan. We encourage decision-makers to contact us and we will explain all of our services.