Medical Power of Attorney is an Essential Document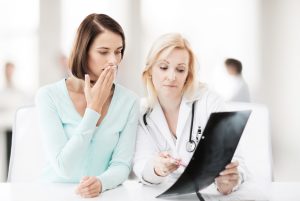 A medical crisis will cause confusion. The victim may be rendered unconscious by an auto accident, a stroke, or some other sudden attack on his or her health. These can result in dire situations. Individuals may register no signs of ever regaining consciousness, but the healthcare provider is required to maintain life support. The hospital will continue to do this unless it receives instructions from an authorized individual. Medical powers of attorney is a group legal plan benefit everyone needs.
Very Necessary Paperwork
It is a straightforward solution to a very emotional problem. The medical powers of attorney designates who will have the right to make decisions in an extreme medical situation. This includes approving certain treatments and authorizing the removal of life-support systems. It is often easier for this person to make the decision than a family member. This person is a trusted individual who will carry out what the patient's desires are.
Don't assume that only old people get into this kind of trouble. Anyone, regardless of age, can fall victim to an emergency or health crisis. The trauma arises when it is apparent that the person will never be revived but still is on life support systems. A decision has to be made, but it only can be done by an authorized person. Countrywide Pre-Paid Legal services understands the dilemma. We offer the drafting of the medical powers of attorney as one of our pre-paid legal services benefit options. A Countrywide lawyer who has experience drafting these documents will provide the needed assistance.
Preparing the medical powers of attorney is not easy. The legal language is quite clear but it is the emotion involved that makes things difficult. A group legal plan member faces mortality in doing this. He or she is given instructions as to what will be done in the face of a severe crisis. Our national network of attorneys understands what a person is going through. Empathy is expected of all of our lawyers and is shown to the plan member. There are, of course, other pre-paid legal services provided. This includes an unlimited number of telephone calls on a given situation. Face-to-face consultations are also allowed. Any questions or thereby answered. If any correspondence of phone calls need to be made the attorney will gladly perform that service.,
Countrywide Plans Are Tailored to Meet Needs
Employees expect additional benefits such as healthcare and life insurance. Other perks that will help in daily living are deeply appreciated, and help persuade employees to be more productive and stay longer. A group legal plan is a benefit that helps day to day situations. Employers want to make sure that any pre-paid legal services are exactly what the workforce needs, Countrywide is flexible enough to accommodate the desire. We let clients choose what benefits will be part of their plan. Choice enables decision-makers to express the target demographics of their staff. It allows for the benefit that everyone will be able to use. We will include the selected options in the final plan document. Regardless of what is chosen, our commitment to service remains the same. We deliberately fashion our administration so that assistance is provided as soon as possible. No group legal plan member is forced to wait for help.
Having to face the need for a medical power of attorney is never an easy situation. However, it is something that a person has to consider seriously. Anyone who is kept on life-support indefinitely, with no hope of resuscitation, is going to cause a significant amount of agony for loved ones. No one wants that to happen. The individual appointed in the paperwork will be able to facilitate what is needed to allow people to move on. Countrywide has other benefits that can help with problems that employee may face. We encourage you to contact us with any questions you have about any of our benefit options.