Legal help uphold warranties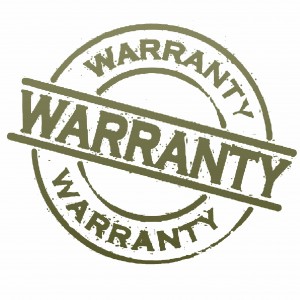 Warranties are rarely issued on small items. They are offered in transactions that involve large appliances or sophisticated equipment like widescreen televisions or computer hardware. They are not cheap, either. A consumer may have to pay several hundred dollars extra to have a warranty on the purchase. The added expense and the feeling of being shorted is why many people are angry when merchants refuse to honor a warranty. Those customers with a group legal plan benefit can take action to have the warranty respected.

The Manufacturer May Not Be at Fault
Reputable manufacturers are not going to risk the bad publicity of failing to honor a warranty. The problem can be at the local level, where the merchant gets stubborn. He or she may think that a consumer doesn't quite understand the language of the warranty. That is when an attorney can provide some very efficient group legal services. This legal professional can take a look at the warranty and determine exactly what is expected. Anyone who is part of a group legal plan can have an attorney interprets the document. That might be sufficient to persuade the merchant to be reasonable.
Countrywide Pre-Paid Legal Services has offered group legal services plans since 1987. Our experience in these situations leads us to believe that a comprehensive benefit will provide better assistance. If a merchant still refuses to honor the document, attorneys in our legal network have the ability to go one step further. On behalf of the plan member, the attorney can write letters directly to the manufacturer on letterhead stationery. It is also possible that phone calls can be made on behalf of the plan member. Once information is conveyed to the home office they, in turn, can order the merchant to honor the deal. That is not the only card the attorney can play. Indeed, if a consumer complaint has to be filed the attorney can guide the plan member through the process. This is all part of the comprehensive group legal services we are able to offer. Our legal options bring about the proper resolution.
More Action, Less Words.
People who feel they've been cheated on a warranty are not in the mood for a lot of assurances; they want action! Countrywide knows this, and it is why our administration is streamlined to get things moving. Our administration is service oriented and the attorney is working on the problem right away. That attorney is not somebody who is far away, but close to home. He or she knows how to bring about a quick solution to a problem like this. A plan member should know that their dispute with a merchant over a warranty is taken seriously. No one in a Countrywide group legal plan is treated like a statistic. Unlimited number of telephone calls on this given situation will be allowed to the attorney. If a face-to-face consultation is important to the plan member, it can be arranged without any difficulty. It is all about seeing to it that a problem is taking care of and the plan member is completely satisfied with the service. Countrywide works hard to help
Employees like benefits that truly provide a needed service. It is no secret that our society is becoming more legally oriented. Having group legal services that are truly effective are a great deal for hard-working people. Countrywide also respects the special circumstances of every client. We can tailor a group legal plan so that it fits exactly the needs of the client. We provide a large variety of options from which to choose, and clients can tell us what they want to see in the final benefit. We have gained the trust of our clients due to hard work and dedication to service. We would appreciate the opportunity to explain all of our services to interested parties. Please feel free to call us and ask all the questions you like.