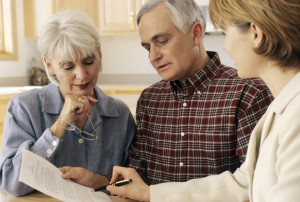 Trying to get service from a government employee can be frustrating. But whether you are dealing with the DMV, your state's tax agency, or any other government office, it is important to remember that these employees are people too. With that in mind, here are a few tips on how to get the service you need from a government employee.
Be polite and respectful.
It might be tempting to let any frustration show, but this will only make the situation worse. Remember, government employees are people who deserve to be treated with respect.
Be patient.
Government offices can be busy places, and everyone must wait their turn. Do not take out frustration on the employee; they are just doing their job.
Be clear about what is needed.
When you finally get a chance to speak with an employee, make sure you are clear about what you need from them. This will help them assist you more efficiently.
Do not be afraid to ask for help.
If you are unsure about something or need clarification, do not be afraid to ask for help. The government employee is there to assist you, and they should be more than happy to answer any questions you may have.
These tips will go a long way in helping you get the service you need from a government employee. Remember to be polite, patient, and clear about what you need, and you will be fine.
We suggest one more idea to help you. Take advantage of the group legal plan benefits Countrywide Pre-Paid Legal Services offers.
Introducing Our Professionals 
It is essential to cut through the red tape that bureaucracy often has. An ordinary citizen cannot do this easily, but it is possible with the help of an experienced attorney. Countrywide has a nationwide network of lawyers who provide superior pre-paid legal services to members of our group legal plans.
We have an attorney located in the community of every one of our group legal plan clients. It is easy to schedule a meeting, and the lawyers give top priority to our plan members. These legal professionals are very familiar with government bureaucracy and how to access services.
Countrywide will advise a person on how to request assistance from the government properly. Our lawyers know how to complete the applications and what type of information is required. The Countrywide attorney will also point out the significance of deadlines and other policies of a government agency. We make sure that what is needed is delivered as soon as possible.
Decision-makers Are Involved
We have several options that can be used, and we would like to draft a plan every client's employees can use. We seek the advice of management to make that happen. We will discuss each of our pre-paid legal services with the decision-makers of her prospective client.
We point out all the benefits of each option, but we will not try to push one service over another. We want the client to decide.
The executives determine what pre-paid legal services will be provided in their group legal plan. Countrywide includes them in the final document, and we provide member services and administration.
Government offices can be frustrating places, but it is important to remember that the employees working there are people too. By following these tips—be polite and respectful, be patient, be clear about what you need, and do not be afraid to ask for help—you will be more likely to get the service you need in a timely manner. Countrywide can make the entire process straightforward and efficient.
If you have any questions about our group legal plan services, do not hesitate to get in touch with us as soon as practicable. Every employee will benefit from what we offer.