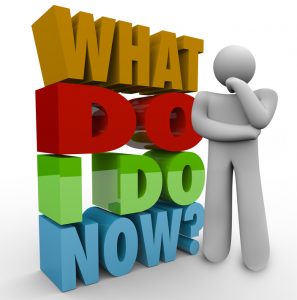 Money is too tight to mention these days. Many folks have difficulty making ends meet with the rising cost of everything. It is sad, but some are in such a bad financial situation that bankruptcy is the only way out. This is an embarrassing proposition for many people, but for a young employee, it is frightening.
Bankruptcy is a very different world. Unfortunately, those who do not know anything about it are the ones who will suffer the most anxiety. However, there are some things about this financial procedure that anyone facing bankruptcy should know before they decide to go through the filing.
.
1.Know Your Options
The first step to getting out of bankruptcy is education about the different options available. Depending on the circumstances, a person may be able to file for Chapter 7 or Chapter 13 bankruptcy. Each option has its own benefits and drawbacks, so it is vital that an individual speaks with a bankruptcy expert to find out which one is the best.
Develop a Plan
Once an individual decides which type of bankruptcy they will file for, the next step is to develop a plan for getting out of debt. This plan should include a budget to track income and expenses and a list of creditors that must be contacted. A timeline ought to be created so that the person knows when they can expect to be debt free.
Stay disciplined
The key to getting out of bankruptcy is staying disciplined with spending and following a plan. It is easy to fall back into old habits, but those who want to succeed must stay focused on the goal of becoming debt-free. One way to stay disciplined is by setting up automatic payments for debts. Additionally, individuals should keep track of progress to know how well they are doing.
Seek professional help
Getting out of bankruptcy is not something that anyone must do alone. There are plenty of professionals who can help you through the process and provide guidance along the way. These professionals include bankruptcy attorneys, credit counselors, and financial planners. So, if you are feeling overwhelmed by the process, do not hesitate to seek out help from those who know what they are doing.
Countrywide Pre-Paid Legal Services has a financial wellness benefit that connects a plan member with a financial expert. We have a nationwide network of certified counselors who deal with common money problems, and bankruptcy is one of them.
Additionally, we have a program to help a person confronted with the prospect of a bankruptcy filing. We provide the type of support an individual can use to safeguard financial wellness and survive bankruptcy.
We Offer Many Services
Countrywide can assist with bankruptcy issues, and there are other threats to financial wellness we can address with a plan member. A prospective client needs to let us know what financial wellness services will be part of the overall benefit, and we include those choices in the final document. Countrywide provides member services and administration of the benefit.
We also include empathy. People confronted with bankruptcy are embarrassed and ashamed. Countrywide does not preach sermons; we seek solutions. Your employees can expect to be treated with courtesy and respect by any of our counselors. We are here to help.
The Federal Reserve estimates that one in seven adults in the United States will file for bankruptcy at one time in their life. It is rough, but a person can survive. Countrywide is committed to helping people regain financial wellness and make it through the challenging moments.
If you would like to know more about our financial wellness benefit, please feel free to contact us at your earliest convenience. We have services your employees can use to make their personal finances more manageable and less stressful.