Internet Hackers are becoming bolder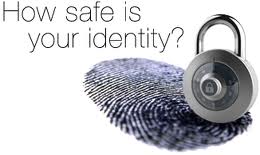 Insurance exchanges are something employers are turning to more and more for benefits. Corporate decision-makers like the ability of an insurance exchange to offer not just health insurance, but other benefit options as well. It allows hard-working employees to tailor their own comprehensive benefits plan. There are some standard options that are being offered but one that is not always seen is ID Theft Protection. That is unfortunate because this is something consumers certainly need.
Identity Theft Is Dangerous
Identity theft protection is a voluntary benefit option that is definitely in line with the times. The media made a great deal about the superbug Heart bleed, but hacker threats to a person's financial information is an ongoing problem.

Countrywide Pre-Paid Legal Services has offered this benefit option as a part of many group legal plan benefit designs. It is a unique benefit that can be offered on any insurance exchange to assist clients. There are two voluntary benefit options for theft protection that can be considered:
1) The Platinum ID Protector Plan
this allows a voluntary plan member to have access to three credit scores and a triple bureau credit monitoring (Experian™, Equifax, and TransUnion™). This also allows for $25,000 in identity theft insurance.
2) The Premier ID Protector Plan
This doesn't offer as much as the Platinum, but there is the triple bureau credit monitoring and $25,000 identity theft insurance.
Each offers additional services that help a person protect online identity.
The Identity Theft Insurance Is Valuable
When a person's financial information has been compromised by a hacker, the consequences can be devastating. These thieves don't waste time in establishing bogus credit cards and maxing them out as soon as possible. They also have no problem going into a person's bank account to strip it bare. The credit rating of a person can drop hundreds of points because of this kind of crime. Worst of all, the victim may not know about it until weeks after the hacker has moved on. What is left behind is a destroyed financial reputation.
A person may spend countless hours trying to reestablish his or her financial integrity, and the fees mount up while this is being done. The identity theft insurance of a voluntary benefit will help pay for all necessary and reasonable applications, affidavits, telephone calls, postage and approved attorney fees for 12 months. This is the kind of help a person needs to get back up on his or her feet after being cyber assaulted.
Sensitive Support and Efficient Administration
The victim of a computer hacking is traumatized. He or she doesn't expect to have security breached, and panic is something that is very common. Countrywide is well aware of the emotions involved. Our customer service people are available to answer questions, and also provide advice on how to restore credit ratings and financial integrity. No voluntary benefit plan member who calls on our customer service is treated like a stranger. We insist empathy and sensitivity be given to everybody. We expect that of our group legal plan benefits and any other service we provide. We have received very good comments from past clients on how well their employees and members were treated by Countrywide. Exceptional customer service is something that anybody who pays for a
Countrywide voluntary benefit can expect.
We have designed group legal plan benefits and other benefit options since 1987. We have been of service to all types of organizations and employers. We tailor our benefits to best suit the client, and we are flexible enough to make any changes needed. The administration is uncomplicated and very efficient. We want anybody who is in a Countrywide voluntary benefit to get what is needed as soon as possible.
Connecticut Business And Industry Association is one of the insurance exchanges that is starting to broaden its services. Any insurance exchange can take advantage of the shift to the exchanges if they have the right options available.
Our identity theft protection is something that employers and individuals alike will immediately notice. It is one our group legal plan options clients have appreciated and we provide the best on the market.
We encourage decision-makers to contact us to find out all we can do to be of service.