Legal Benefit Options Help Insurance Exchanges
It is a benefit employees appreciate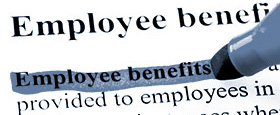 The national media has given a lot of attention to the health insurance exchanges of the Affordable Care Act, but this is only one change in the way insurance benefits are being administered. There have always been insurance exchanges but now they are expanding out to other benefits. Regions Insurance for example is establishing a private exchange, Regions TruSelect, that will help employers provide an online benefits marketplace to employees. This is more than just health coverage and a lot of other options are included. We strongly suggest that a voluntary benefit for legal assistance be offered on any insurance exchange.
A Superior Benefit to Offer
Group legal plan benefits have always been well received by employees. These allow a plan member to have access to a network of highly competent attorneys. The kind of services that a voluntary benefit plan member can get includes the drafting of wills and powers of attorney, help with consumer complaints, advice on immigration and domestic matters, and contract interpretation. There are also other qualities of a standard group legal plan that provide considerable assistance. Countrywide Pre- Paid Legal Services has the Personal Legal Protector Plan which can be offered as a voluntary benefit for legal services. Included to what already has been mentioned are unlimited phone calls to an attorney, correspondence and telephone calls made by the attorney on behalf of the voluntary benefit plan member, and advice on small claims court matters.
Countrywide maintains a network of attorneys nationwide. No voluntary benefit plan member has to contact an attorney hundreds of miles away. We make certain that legal advice can be obtained from a local source. We insist on high levels of customer service in any Countrywide benefit plan, and we expect the same standards if any of our products are part of an insurance exchange. No one should be made to feel like just a case file. No matter who that person is, he or she will be treated as if they were the only clients the attorney has.

Administration Made Incredibly Easy
Employers don't want to have complicated benefits offered by any insurance exchange. Countrywide has a well-earned reputation for voluntary benefit plans that are easy to administer. There is no complicated paperwork or procedure to follow. We keep it simple so that a voluntary plan member has immediate service from a highly seasoned attorney.
We also consider flexibility to be important to good service. Group legal plan clients have appreciated in the past how we are able to tailor things to their specific needs. Countrywide has designed legal benefits for organizations since 1987. We are very sensitive to the needs of different groups, and that is why we do not provide boilerplate benefit designs. We work with the client to develop what is best for that organization's needs. The result of our attention to individual group needs has been a history of favorable comments. We have developed a reputation for quality that makes our services immediately recognizable by a company considering an insurance exchange. A Countrywide benefit can make any insurance exchange looked extremely attractive.
Insurance exchanges are going to become even more popular as time goes on and companies seek benefit alternatives. We offer the kind of services that employees need and we provide service efficiently. Our attention to customer service is widely recognized as the best in the industry. The Countrywide label on a group legal plan is something that is respected by human resources directors and organizational decision-makers all over the country. We have more than one service that can be considered, and we invite interested parties to contact us.
We encourage you to contact us with any inquiries about our services and the variety of benefits we offer.