Countrywide will Protect You from Hackers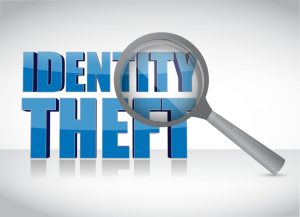 Consumers enjoy the convenience of ATM machines but there is a danger involved. If you are standing in line, be concerned about the person standing behind you. It is possible, while you are putting your code into the ATM, that person is making a mental note of your information. It is a risk that is becoming more common in our modern society. Hackers are willing to hit the jackpot with your money.
The worst case would be if a hacker got your information from the ATM and used the same machine to empty your bank accounts You might not know about the theft until weeks later when the bank statements arrive. The same is true if credit cards are pilfered from your wallet. Group legal plan vendors do not always include identity theft protection. Countrywide Pre- Paid Legal Services does have the option which can protect your information
Cyber Theft is Real
Cyber hacking will not go away anytime soon. Too much retail buying is done on the Internet and the convenience of ATM machines is undeniable. Countrywide wants to help people protect their personal information.
We believe that through identity theft services and credit monitoring there will be fewer victims and those who are can recover quickly from the crime.
Countrywide has identity theft protection and credit monitoring benefits. Like our pre- paid legal services programs, these services are there to help an ordinary person deal with a crisis. some of the services are provided for a member include the following:
Monthly credit scores from the top credit bureaus;
$25,000 of identity theft insurance;
Financial data protection.
ID restoration services with a dedicated case manager assisting.
(All services made available are determined by the Countrywide plan selected)
There are Employer Choices
We permit choice in our group legal plans and do the same thing when it comes to identity theft. An employer has the option between two separate programs, each of which provide exemplary service. The Platinum Identity Theft Protector Plan and the Premier Identity Theft Protector Plan. Each have pre-paid legal services unique to the respective plan. However, both include the identity theft insurance and credit reports.
That identity theft insurance is an essential part of helping someone recover credit integrity. There is a lot to repair when damage is done by a hacker. Legal documents must be prepared, there is considerable amount of mailing to be done, and personal time is needed to make things right. The identity theft insurance helps defray the costs a person incurs. It relieves a lot of anxiety because the victim has the financial resources to restore financial wellness.
Time is a major part of the healing. Hackers rely on victims not knowing the theft has occurred until weeks later. They are long gone by that time. The credit reports offered by our plans allow a person to know almost immediately that something is going wrong. This person can then move to set things back in proper order.
There's also additional service depending on which plan is selected, such as dispute assistance. No matter which type of protection is selected, Countrywide backs up everything with superior service, as we do with our group legal plan benefits. Whenever the victim is needing help we will do the best we can to provide it.
Identity Theft Protection Is a Desired Benefit
Employees welcome this kind of help. It is comforting to know that an employer is going to go the extra mile to help somebody maintain security over personal information. Not every organization does that.
Countrywide has been providing group legal plan benefits for over 30 years to all kinds of organizations. We give the necessary service to ease the mind of hard working staff.
We believe decision-makers will be interested in our identity theft protection and credit monitoring programs, as well as our pre-paid legal services. We encourage them to get in contact with us and find out more about Countrywide.
Our reputation is stellar, and we work hard to maintain it. we furnish the type of benefits employees need and appreciate. We welcome any inquiries.