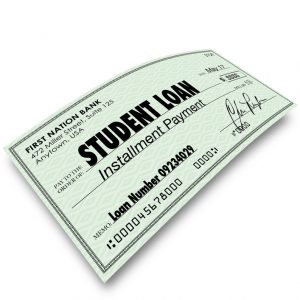 COVID-19 helped many college graduates with their college loans. The government froze federal student loans, and that gave many a reprieve. But unfortunately, all good things must end, and the piper must be paid.
Payments Are Going to Resume
Federal loan payments will be starting back up again very soon. This is sobering news for anyone who was approaching default on their obligation before the initial freeze. The government is going to make the transition to paying as easy as practicable. Those who are in low-income brackets can benefit from income-driven repayment (IDR) plans. These can provide limits of 10% to 20% of income. There are additional possibilities for relief from the Public Service Loan Forgiveness Program (PSLF). Debt cancellation might happen, but that will depend on what the US Congress wants to do.
Stress Levels May Skyrocket
Those who are dealing with five or even six-figure student debt are justifiably nervous. The resumption of Federal debt payments could threaten their financial wellness. There are options to help them manage the load, but very few folks know about them. As a result, the temptation to rely on forbearance is great.
Employers who care about their employees want to help these dependable workers. Countrywide has the means whereby we can give some valuable assistance. We have a financial wellness program that offers the opportunity to get advice and support from certified counselors.
A Network of Aid
Countrywide has a national network of financial counselors who offer help with everyday problems. There is one located in the community of every Countrywide client. They are ready to assist any plan member who is anxious about money problems.
The counselors are aware of college debt, and they follow all developments. They can advise a plan member on what relief program is best suited to the member's needs. The counselors know how to apply for each program and what information must be gathered to be eligible. The support is more than providing insights to federal college loans.
Personal budgets might have changed during the pandemic and will have to be recalculated. Our counselors will do a budget analysis of a plan member's cash flow. They work as a team with the individual and prepare a money blueprint that allows a person to pay bills and maintain financial wellness. Some plan members are in dire economic straits, sad to say. Countrywide has a Debt Management Plan that helps out. The service costs a bit more, but the assistance is essential for those in deep financial trouble.
Client Input is Requested
Countrywide establishes a rapport with clients from the very beginning. As a result, prospective clients are active participants in creating their financial wellness plans. Countrywide explains all the options, such as college loan help and assistance with medical bills. The decision-makers are encouraged to ask questions, and they select the options that will be in the final document. In addition, countrywide provides the administration and the member services.
We understand that personal debt is a sensitive issue for any employee. It can be both frustrating and embarrassing for a young person wanting to be treated like an adult. However, we want to assure employers that Countrywide financial wellness counselors are recruited for their personal skills and financial expertise. In addition, the emotional intelligence exhibited by our counselors makes everything easier. We expect our counselors to solve problems and not lecture anyone.
College debt is a burden that too many people must carry. Countrywide hopes to lighten the load and give plan members the tools they need to better deal with the obligation. Our services have helped many take charge of their finances and successfully deal with college debt.
If you are interested in our financial wellness services, please get in touch with us at your earliest convenience. We want to help your workforce deal better with money issues and provide the help they need.