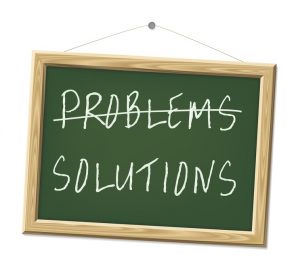 People who have chronic medical conditions are in for a pleasant surprise next year. The No Surprises Act will take effect in January 2022, and it will stop surprise medical bills from being issued.
A surprise medical bill for those who do not know what it is refers to out-of-network balance bills that the patient is not expecting. These are situations where an out-of-network doctor provides treatment and then issues an invoice, which the patient is obligated to pay. It happens many times in emergency room cases. As a result, people pay large bills that they thought were covered by their insurance.
It is excellent news for anyone anticipating medical treatment next year. However, these individuals should also look at how they are going to be managing medical expenses. It is essential to do some planning because medical bills can be steep.
Scheduling Is Essential
There are various therapies and procedures that a doctor may recommend. We are not suggesting that you go against the doctor's suggestions but plan these procedures with an eye towards any medical deductibles or out-of-pocket payments. Taking care of the deductibles early in the year permits you to more expensive treatments later when the deductible has been satisfied. There are other means of protecting your financial wellness in light of hospital expenses. The advice of a certified professional is going to help. Countrywide Pre-Paid Legal Services offers an employee benefit that assists employees in managing their medical bills.
Certified Professionals Are at the Core
Countrywide has a nationwide network of certified financial wellness counselors. These experts deal with everyday financial problems, and there is a Countrywide counselor located in the community of every Countrywide client organization. These counselors can help a person save on medical expenses.
There are specific strategies that a person may use to lighten the load. These can include negotiating with a healthcare provider for easy payment terms or qualifying for various financial incentives. Our counselors know about these cost savers. They will advise a plan member on how to handle medical bills in the coming year.
The tips are one part of the service, and there is more. Countrywide's employee benefit also provides help with college loan debt, developing a usable personal budget, information on how to buy a house, and how to handle bankruptcy if that worst-case scenario should happen. What we can offer to the employees of a client depends on the financial wellness plan developed. Plan design is a team effort.
The Client Has Considerable Input
Our goal is to give as much help as practicable to the financial wellness plan member. We must design something all employees can use, regardless of demographics. A prospective client knows their workforce better than we do. Consequently, we asked decision-makers to collaborate with us on developing a great benefit.
We will explain all our services to a prospective client. We encourage questions and will provide complete answers. The decision-makers of a prospective client will decide what services will be in the plan. Countrywide furnishes the administration and member services. We are proud that our counselors have superior personal skills and high levels of emotional intelligence. Our clients can expect to have their employees treated well by us.
Next year poses some challenges for employers, and retention tops the list. Savvy executives want to hold onto their best people, and excellent employee benefits go a long way in keeping them. Financial wellness is recognized as something that more workers want to have, and intelligent decision-makers respond to that need. We are one of the best providers in the industry.
Are you interested in what we have to offer? We hope you are, and we encourage you to contact us at your earliest convenience. Financial wellness is a proven means of dealing with the Great Resignation phenomenon. We welcome the opportunity to explain why this is so.