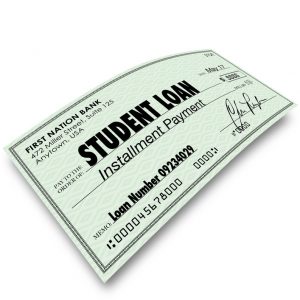 Can we expect forgiveness of college debt this year? The Biden Administration has extended the pause on federal student loan payments until May 1, 2022. That is a relief for many, but it is temporary. The Federal Student Aid Office estimates that federal student loan borrowers owe in the neighborhood of $1.6 trillion. So outright student loan forgiveness is probably out of the question in the near future, and the borrowers can only hope for a continued extension. After that, however, the extensions may expire, and the payment process, on hold for almost two years, will start up again.
It creates a challenge for many young employees.
Time Marches on
The pause in payments has helped, but life does not stand still. Those who have college debt have adjusted their spending to reflect existing obligations. Expenses such as loan payments on new cars or higher rents on new apartments that were once not part of the cash flow are now there. A person who is not prepared for the end of college loan debt extensions can be in for a cruel shock.
Financial wellness is sensitive to the times. We are experiencing inflation that has not been seen in over 40 years. Reintroducing college debt payments will make things exceedingly difficult for many people.
What to Do
There is time to get ready for the end of the extensions. An individual should not panic but look clearly at various options.
Refinance the current interest rate.
Do this while it is still possible in light of inflation. However, a person must be careful, and high credit scores will be necessary.
Make additional payments a monthly habit.
It means paying a little more than the minimum required to make payments, perhaps biweekly instead of monthly. The smart idea is to schedule your debt payments when you receive your weekly paycheck. Be sure to let the loan servicer know that the extra payment is going to the principal balance.
Explore loan forgiveness.
The Public Service Loan Forgiveness program and the Teacher Loan Forgiveness program are examples. You must qualify for these to take advantage of them.
Take advantage of the services of a Countrywide counselor.
Our Services
Countrywide Pre-Paid Legal Services has a financial wellness benefit that uses a nationwide network of certified counselors who help plan members with common financial difficulties. College loan debt is one of our specialty areas. A plan member can contact a Countrywide counselor in the community and get priority assistance.
Countrywide counselors are familiar with forgiveness programs and structure personal finances to afford college debt better. A budget analysis is one of our financial wellness services. The objective is to provide expert advice to those who need it. A Countrywide counselor can point out diverse options that a plan member may not know exist. Applying for the right program can be tricky, and our counselors will explain what is necessary to start the application process.
We Work with Our Clients
We have several benefit options that promote the financial wellness of an employee. We ensure that our program benefits everyone in the organization by seeking input from the decision-makers. Countrywide will explain every one of our financial wellness benefits to a prospective client. We will answer every question and leave the final selections to the decision-makers. Those chosen benefit options will be part of the final plan document. In addition, Countrywide provides administration and member services.
The result is a benefit that provides high-quality financial wellness assistance to employees. Our counselors can reduce the stress brought on by college debt. The advice and guidance received by employees are substantial. A client benefits because industrious employees appreciate the assistance. Retention and productivity are thus enhanced.
Are you interested in what we can provide? If so, please feel free to contact us at your earliest convenience. We want to be there to assist your staff as they readjust to college loan payment requirements