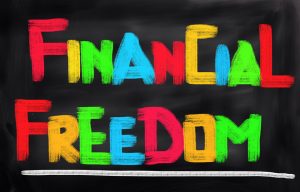 We are pretty much done with the pandemic years. Covid 19 is still with us, but recent job figures are reassuring. Unemployment is currently not a problem. Americans can feel relieved but must stay concerned about the future. New storm clouds are gathering.
Inflation and Interest Rates
The June inflation figures are 9.1%, the highest in over 40 years. Interest rates are starting to go up as well. Neither is a good sign. The statistics can negate any pay increases or job promotions. American consumers adjusted their spending during the pandemic, and some decisions were not wise. Moratoriums on college debt, evictions, foreclosure, and other obligations made life bearable, but not everyone saved for a rainy day.
Financial Wellness Issues
Moratoriums are due to end, and people will be caught in a severe bind. The delayed expenses will be in addition to new obligations, and many folks are not ready for the financial hit. And extreme cases include foreclosure and bankruptcy.
Employees dealing with financial wellness challenges need help. Advice and support from a money professional would be appreciated. Those in desperate situations often need greater assistance. Countrywide Pre-Paid Legal Services has a Debt Management Plan to help the desperate.
Our Debt Management Plan
A nationwide network of certified counselors services the Countrywide financial wellness plan. They are financial experts who help people with common money problems. There is one in every community where we have a client located. The first service provided is a budget counseling session, and our counselors will do a budget analysis to determine the financial state of a financial wellness plan member.
The counselor may recommend the Debt Management Plan based on the information derived. It is a benefit that will help somebody in a severe mess and facing desperate times. We must tell you that this benefit costs a little bit more than ordinary services, but it is an effective medicine for a person down on the brink of financial ruin.
Anyone enrolled in the Countrywide debt management plan will receive ongoing counseling on fixing financial challenges. There is more customer assistance given than ordinary advice. The debt management plan can convince creditors to:
lower or waive interest rates
wave fees
lower existing payments
consolidate existing debt into an affordable repayment plan.
The objective is to rescue a person from potential bankruptcy or foreclosure. Anyone who follows the guidelines outlined in the Debt Management Plan will be able to correct a stark situation.
We Have Additional Services
A Countrywide financial wellness plan is comprehensive and has the goal of helping any employee of one of our clients. A prospective client's management will determine the services in each Countrywide benefit.
Our process is straightforward. We explain to the prospective client organization all our benefits. We expect these leaders to have questions, and we answer all of them thoroughly. We then will ask those managers to choose the financial wellness plan options they would like to see in their unique benefit. Those selections are part of the final plan document. Countrywide will furnish the administration and member services.
A Little Bit Extra
We expect more counselors than advice. It is not easy for somebody in financial trouble to talk about their problems. Countrywide counselors are required to show considerable empathy and emotional intelligence. We want a plan member to feel comfortable talking with a counselor. Our counselors give those members priority status and arranging a counseling session is easy. Everyone is treated with courtesy and respect.
Countrywide has the type of assistance that is necessary in these uncertain times. We encourage you to contact us at your earliest convenience to discuss what we can do for your employees. We provide the right help to assist anybody who is facing financial trouble.