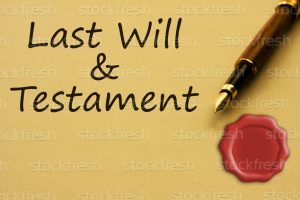 COVID-19 has been compared to the Black Death of the Middle Ages. Stories of healthy people suddenly becoming ill and the fear of getting sick while doing everyday activities seem to have a parallel with tales of long ago. Fortunately, what is happening now is nowhere near as drastic, but people are beginning to show risky behaviors that are alarming.
I Will Take My Chances
Live for today because tomorrow we die was a reaction to the classical plagues. There is a form of risk-taking now that is starting to mirror that adage. People are not wearing masks and refusing to get vaccinated. They are taking significant health risks that might have terrible consequences. Refusing to think about the possibility of death includes not properly planning for it. The need to adequately prepare a last will is being ignored, and that is a problem.
Insufficient Testaments
Folks will act in a rush, and it is a bad idea. They will either use online templates or write something down on a piece of paper. The former is inefficient, and the latter is a disaster.
Online last will templates will save time and money. Unfortunately, these have general formats and assume the user understands probate law. That assumption is a mistake. Most people are not familiar with legal terminology and will make costly mistakes. Regarding a handwritten will: why bother having a will at all? An amateur would be drafting the text and, no doubt, unaware of the state laws governing probate. This document might be full of mistakes and vague instructions. Suffice it to say, the will is easily contested in court.
An experienced lawyer is the best author of a final will. That person understands the law and doesn't make mistakes. Group legal plans feature writing wills as part of their legal benefits. Countrywide Pre-Paid Legal Services will write simple wills for group legal plan members.
Masters of the Law
Our national network of attorneys places one in the community of every Countrywide client organization. Our plan members are given priority status and can schedule a meeting without any difficulty.
The Countrywide simple will is no more than six pages long, which is sufficient for most group legal plan members. Anyone who has a Countrywide will drafted can be assured of several things:
Precise legal language
A document that complies with the state law
The wishes of the plan member are stated clearly.
Our lawyers are great listeners and have high levels of emotional intelligence. As a result, empathy is one of our unique pre-paid legal services benefits.
Oh, One More Thing
How is a simple will like a car? Now and then, it needs a tune-up! Circumstances and beneficiaries will change over time. The document needs to be updated, but busy people might forget to do that. Countrywide will send reminders out to plan members annually to make essential changes to their last wishes.
Working with the Client
We want to have a good working relationship with all our clients. The rapport building begins before a group legal plan is created. Countrywide does not know what an organization's employees want, and we ask a prospective client for help. We will explain all our pre-paid legal services and answer any questions. The decision-makers will select those benefits to be included in their group legal plan. Countrywide provides member services and administration.
Our relationship efforts continue after a plan is implemented. We serve the client in a partnership atmosphere where we seek their input. Clients and members have both mentioned favorably about our ability to solve problems and provide 5-Star service.
If you have any questions about our pre-paid legal services, please feel free to contact us at your convenience. We want to explain our benefits in greater detail and look forward to meeting with you.