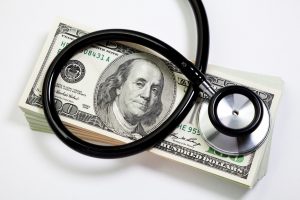 It is easy to be afraid in a pandemic. Health becomes a priority, and people try to be as careful as possible. It is a brilliant idea to get vaccinated, but there is more to dealing with health issues than a shot in the arm. People will be confronted with other problems besides COVID-19, and the cost of health care will be a significant worry.
Hospital Bills are Rarely Small
If you don't think so, take a close look at the EOB (Explanation of Benefits) that your health insurance company issues. Even minor medications come at a sizable cost. It's only natural to panic when you first see a medical bill. Minor surgery is expensive and the same is true for physical therapy sessions. The final figures can be a shock.
An individual whose employer offers a financial wellness plan should not panic. That fortunate one has access to a knowledgeable professional who will assist a plan member in dealing with medical costs. Countrywide Pre-Paid Legal Services has a financial wellness benefit that includes advice on dealing with medical bills.
Creating a Payment Strategy
Our certified counselors are all across the nation. There is one in every community where there is a Countrywide client organization. These professionals have considerable experience with common financial problems, and our counselors are ready to assist.
There are ways to lower the impact of medical costs. These include:
Second Opinions. A financial wellness plan member should get a second opinion if a procedure's medical cost is significant.
Having the Bill Explained. People in Accounting will make mistakes, and the explanation might uncover a simple error.
Better Scheduling. Postponing a procedure until later in the year allows a person a chance to use up the deductible before a high cost is incurred.
Negotiating a Payment Plan. There is no reason to pay all bills upfront if the health care provider permits a payment schedule.
The Extras
A Countrywide counselor has a wealth of knowledge about medical bills, and this financial expert is not a one-trick pony. In addition, there are other matters where a counselor can help a financial wellness plan member.
Our services are meant to be as comprehensive as practicable. Many employees, particularly new college graduates, do not know how to construct a workable budget. Countrywide counselors can perform a budget analysis to examine the person's cash flow. Recommendations are then made that will make the plan member a better money manager.
COVID-19 put some in terrible financial condition, and these plan members could be facing severe money consequences. Countrywide has a Debt Management Plan that will help a person recover from economic difficulty. The Plan has added counseling and other benefits that justify paying a little bit extra for it. Plan members facing bankruptcy and foreclosure will find our counselors to be expert navigators who will guide them through the storm.
Emotional intelligence is one of our best financial wellness services. It is not easy to deal with staggering medical debt or other financial woes. Our counselors are sympathetic listeners who are not going to preach stern sermons. Instead, our professionals will look for solutions and remedies to money ills. We respect every plan member.
The Client is Consulted
The Countrywide financial wellness benefit should be able to assist all employees. We work with the organization's decision-makers to create their unique plan. Those people know what the employees need, and we explain all our benefits to these executives. They choose what benefits will be in the organization's plan, and we will provide the member services and the benefit's administration.
If you have any questions about Countrywide and its services, please feel free to contact us at your convenience. We are ready to help and welcome the opportunity to assist you and your employees. Countrywide will answer all your questions.