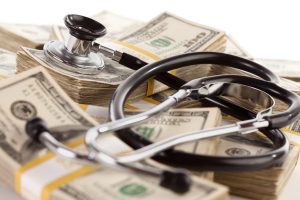 Apprehension and panic are what many people feel when they go to their mailbox. There could be an invoice waiting for them that will require thousands of dollars to pay. It is a medical bill for a procedure or a program of therapy. The amount can keep a person up late at night worrying about what to do.
Modern medicine has allowed us to live better lives than our grandparents. People live longer, and the quality of life has improved dramatically for those who are disabled. But unfortunately, it all comes at a cost. Employees face a situation where they are pressured into dealing with sizable debt. The amount can lead to some poor financial decisions.
You Can Negotiate
A medical invoice is an expense statement; it is not an ultimatum. Healthcare providers want their money but do not have to be paid immediately. The accounts receivable folks are willing to be flexible and negotiate with any patient. There is no desire to destroy anybody's financial wellness.
There are ways to arrange for affordable payment plans or even to lower some of the overall expenses.
1.Always check for accuracy. Do not assume the bill has no flaws. Accounting makes mistakes now and then and may not have the correct figure.
2. What does the insurance plan cover? It is possible that the group health insurance plan an employee belongs to can cover more than anticipated. Knowing the copayments and how much the deductibles are can influence the final bill.
3. Discuss a payment plan. Once again, healthcare providers want their money, and they can be flexible about how it is all paid.
4. Dealing with a bill collector. Hospitals will refer overdue bills to a collection agency, and these people can be annoying and intimidating. It is essential to alert the collection agency to any negotiations with the healthcare provider. You go one step further by asking accounts receivable to tell the collection agency to stand back.
Countrywide Offers Professional Help
Many organizations help employees by offering Health Spending Accounts (HSAs). However, an employer can go one step further to help employees by providing a financial wellness program. Countrywide Pre-Paid Legal Services has such a benefit, and one of the options is handling medical debts.
Our primary support for an employee comes from our nationwide network of certified counselors. These professionals deal with financial wellness matters all the time, and they are familiar with medical debt problems. 
They will advise a plan member on the best ways to deal with the healthcare provider regarding medical bills. Our counselors provide additional service by doing a personal budget analysis. They will look at the cash flow of a financial wellness plan member and determine ways to free up sufficient money to cover monthly medical payments. The counselors can also suggest various programs to assist that person.
The Client Is There with Us
We want a client organization to be a part of the process. Therefore, we explain our benefits to prospective clients and ask them to decide which benefit options will be part of their financial wellness plan. We do not try to promote one benefit over another. However, our assistance can help an existing HSA program when it comes to medical bills. These will be part of the official plan, whatever the client's final selections are. In addition, Countrywide will provide superior member services and streamlined administration. The result is a financial wellness plan that every employee can use.
We are committed to providing outstanding service to all clients and their employees. If you are interested in what we do, we invite you to contact us at your earliest convenience. We will gladly answer all your questions and show how our assistance is helpful and appreciated by employees.