Errors are Fairly Common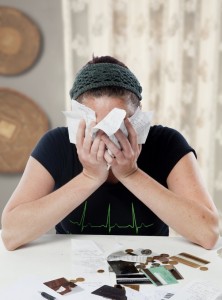 Every young new hire counters something he or she may never have experienced before: a sizable paycheck. This new person to the workforce may be making more than his or her parents ever did and it can be a significant life change. The kind of money received can encourage spending habits which get out of control. A generous salary is excellent, but if the money is not well managed, it can destroy financial wellness in a very short time.
Advise Will Help
These young employees try to be responsible. They're not used to dealing with such large sums of money and efforts to budget can go wrong. It can happen that the budget set up does not meet all the expenses of a given month. It would help if they had a professional advise them on how to set up a proper budget. Countrywide Pre-Paid Legal Services has a financial wellness program staffed by seasoned professionals. It is a benefit that many millennials need as they start out in the working world.
Credit cards and student loan payments are not the only part of a budget. There also is rent, groceries, and perhaps paying off a car loan. What causes a person to run into trouble is all the various parts of a budget. In trying to be prudent, a young employee may not have enough money left for savings. A counselor can point out where there are some deficiencies in the existing budget.
Different strategies are considered as the counselor and the individual set about assigning various amounts of money to recurring expenses. It doesn't take long before a realistic budget is developed; the kind of person can follow without entering into dire financial straits.
We Are Responsive to Needs
Countrywide attends to the needs of plan members. We feel your employees get a better idea of where the money is going, and how it is being spent. If an organization wishes to relocate someone, we have a network of financial wellness counselors which is nationwide. No plan member is too far away from desired help. An employee can get budgets in working order before relocating, or once the relocation happens. Countrywide can be of assistance in either situation.
Organizations want their young employees to hit the door running after they are hired. Distractions such as budget problems prohibit them from focusing on work tasks, causing critical deadlines to be missed. The employer has to try to minimize any problems outside disturbances may create. It is the help from a financial wellness program offered by Countrywide that makes things better. The new employee can focus more on what has to be done.