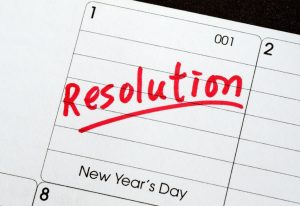 People like to set goals for the coming year. It is an opportunity to do things that will lead to a better quality of life. A project that should be on the 2020 bucket list is having a simple will drafted.
It is a task many will put on the back burner, and that is not a good idea. Death comes knocking when you least expect it. An accident or a heart attack can snatch a person and leave behind family and the estate open to dispute.
A Simple Will Prevents Domestic Trouble
It is sad to say but an estate can bring out the worst in people. Petty disputes can lead to feuds, which will last for years. Matters will only get worse because the probate court will be directly involved when there is no will.
The court appoints an administrator who will report directly to the bench. The administrator lacks the discretion of an executor and has limited power to move decisively. This will slow things down considerably. Beneficiaries who need the estate distributions to pay tuition or major bills must wait months or even years to receive their share of the estate. Having a simple will eliminates much of the probate red tape. Countrywide Pre-Paid Legal Services has a Group Legal Plan benefit for drafting simple wills.
Professionals Create a Simple Will
It is not a lengthy document, but a simple will covers a lot of ground in six pages. The Countrywide network has at least one attorney in the community where the client operates. Our lawyers give Plan members priority treatment.
Writing a will is a pre-paid legal services option that calls on an attorney's understanding of probate law. We select attorneys for their proven legal expertise. They are familiar with the statutes governing estates in their respective states.
Group Legal Plan members aren't always sure of what they want to do with their estates. A Countrywide lawyer will ask questions and listen carefully to what a Plan member says. The lawyer also explains the probate process thoroughly, making sure the Plan member understands. A person might have questions later and getting answers isn't difficult. We allow an unlimited number of telephone calls to the attorney on specific topics.
Clients Contribute to the Group Legal Plan
Drafting simple wills is a standard pre-paid legal services benefit. We provide other services and these help with everyday legal challenges. Some of our options are not what a client wants, or what the employees need. We ask that the clients tell us what options they want in the final Plan document. Those selections will be there.
We think that emotional intelligence is vital in the process. People do not always feel comfortable about discussing the last will because it makes them face their mortality. The Countrywide lawyers will treat every Plan member with courtesy and respect. We want to make the whole process as easy as possible.
Other Group Legal Plans will draft simple wills, but we do something extra. We will send annual reminders to Plan members, reminding them to make any changes in the document that are necessary. These little reminders are important because circumstances change, and beneficiaries or executors may no longer be around. The reminder is part of our attention to detail, which all our clients appreciate.
Drafting a simple will is a fundamental part of sound financial planning. Countrywide can make this process both easy and efficient for any Group Legal Plan member. If you have any questions about our benefits, please feel free to contact us at your convenience. We believe that we have the type of pre-paid legal services your employees need to address various legal issues.