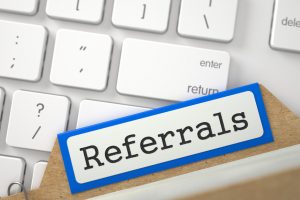 Countrywide Pre-Paid Legal Services is proud of its ability to give group legal plan members the absolute best in legal benefits. We have a nationwide network of attorneys, enabling us to assist clients no matter where they or their employees are located. Countrywide gives a quality of service that many other group legal plan vendors cannot. As a result, we can be relied on to help people with everyday legal issues.
When a Referral is the Best Service
Sometimes, a plan member's needs go beyond the ordinary. For example, the employee may need specialized help in an area such as adoption or immigration law. The unique areas of jurisprudence call for barristers who possess particular knowledge and skills. These legal professionals do not come cheap, unfortunately.
The cost is a primary reason folks will hesitate to secure the help they may desperately need. We do not feel that providing a referral is an admission of mediocre pre-paid legal services. On the contrary, referrals permit Countrywide to help a plan member in need while concentrating on core services (e.g., legal document review, consumer protection, writing living wills, etc.).
We Have High Standards
We do a bit more than just giving a plan member the business card of another attorney. We expect specific consideration to be given to our plan members from the network of referral attorneys who collaborate with us.
A Countrywide plan member gets a 25% discount on hourly and scheduled fees. If there are contingency fees, they are at a 10% discount from the standard contingency percentage. Countrywide insists on transparency. There will be no hidden costs, hidden fees, or hidden charges that a plan member is required to pay. We get a detailed fee schedule from every legal firm that is part of our network. There will be no surprises. Instead, a person receives great service from very professional attorneys.
We Serve the Client
The Great Resignation might not be a fad. The possibility of talented employees jumping ship for better opportunities is a genuine concern for employers. It is essential to provide the benefits the workforce needs and will use.
Employees appreciate our assistance in writing simple wills and giving advice on dealing with public agencies. However, that does mean giving people a boilerplate group legal plan. A benefit tailored to the needs of the employees is what will keep them. Therefore, Countrywide works with prospective clients to craft superior group legal plans.
We explain all our pre-paid legal services to the decision-makers and answer all their questions. We then ask them to choose what options they would like. Those choices will be part of the final plan document. We provide administration and member services.
We want to take a moment to emphasize how vital member services are to Countrywide. Those attorneys who provide Countrywide pre-paid legal services are expected to have excellent people skills and empathy. We want all our plan members treated with courtesy. We expect the same standard to be followed by those to whom we refer our plan members.
No one should be worried about working with an attorney referred by Countrywide. If there are problems, we want to know about them so that we can correct them. Again, we want to mention that the same elevated level of member services we insist on from our regular attorneys is to be given by the referrals. We will not compromise at all on that issue.
Countrywide offers a variety of legal services that your employees will appreciate. We are willing to go the extra mile for everyone who is part of our benefits program. If you have any questions about us, please feel free to contact us at your convenience. We are ready to answer all your questions and demonstrate how we can provide superior legal benefits.