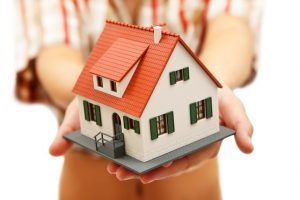 Spring is the traditional time for the real estate market to open. New houses go on the market in April and May, so December is the best time to start planning the adventure into housing. There is a lot to know about, and those familiar with the terminology do well.
It is Not Easy
The house is the most significant financial investment any employee is going to make in their life. It is going to require a commitment to mortgage payments that may last 30 years. People sometimes get nervous about house hunting because they do not know anything about the process. The prospect of buying a home can be intimidating for some.
There is a justifiable concern about financial wellness when it comes to real estate. People found out in the great recession of 2008 the consequences of looking for a house unprepared. Employers can provide valuable assistance to anybody who is worried buying a home might impact financial wellness. It is not that difficult to have an employee benefit that assists with money matters. Countrywide Pre-Paid Legal Services has a wellness benefit that includes a self-study program for anyone thinking of buying a residential property.
Valuable Information for the First Time Buyer
"Make Your Move" is the name of our self-study program. The objective is to educate a novice buyer about real estate and successfully manage a major purchase. Our program allows an individual to study at their own pace. Some of the topics that are covered include:
*What type of mortgage is best?
*What to look for in a house.
*An explanation of all the paperwork.
*The role of the real estate agent in the process
The individual decides what is best, but we suggest that using a real estate agent is seriously worth considering. Too often, people believe that they will save money on the commissions if they try to oversee all the buying process themselves. Unfortunately, there is a lot of paperwork involved, and a mistake can cost an individual thousands of dollars. Real estate agents earn their commission, and they will take care of the minute details ignored by amateurs.
"Make Your Move" enables a person to have enough real estate knowledge to ask essential questions and understand the process. The material points out what a person should look for in a new house and the crucial points of negotiating a price. We strongly believe that anyone who takes this course will end up buying the right place and at an affordable cost.
Collaborating With the Client
The self-study is not the only financial wellness service Countrywide provides. We can also help with managing college debt, medical bills, and dealing with bankruptcy issues, among other benefits. The prospective client understands what the workforce needs, and we actively seek the guidance of decision-makers. Countrywide will explain the financial wellness benefits carefully and answer any questions. We ask prospective clients to select what services would be part of their plan. In addition, Countrywide provides administration and member services.
We are proud of the way our certified counselors provide high-quality service. Incidentally, there is a certified Countrywide counselor in the community of every Countrywide client. So, arranging a meeting with one of these professionals is incredibly easy.
We try to work closely with all our client organizations. Countrywide is available to answer any questions, and our counselors give priority to financial wellness plan members. We wish to remind employers financial wellness is an excellent way of retaining high-quality employees. It is a benefit that more people are asking of their employers. We have one of the best programs in the industry.
If you have any questions about what we can do, please feel free to contact us at your convenience. We would welcome any opportunity to establish a healthy relationship with your financial issues. Do not hesitate to ask us as many questions as you want. We want to answer them.