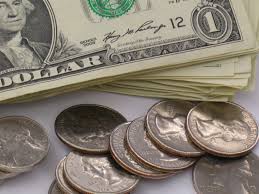 Employees struggle with both work-related and personal stress issues. Money is at the top of the worry list. It sometimes seems that creditors are in a conspiracy to drive a person insane.
Major Causes of Anxiety
Financial wellness takes hits from all directions. Credit card debt, with the double-digit interest rates, can keep folks pacing the floor at night. Other problems impact specific demographics harder than others. College debt weighs heavily on young employees and especially recent college graduates. People in their mid-30s may be worried whether they can finally afford to buy a house. Older employees are grateful for the company's health insurance, but the high deductibles are a serious mountain to climb. The need to save some money becomes an issue the older a person becomes.
Employees are not looking for a handout. They would appreciate some good advice on how to handle money issues. Countrywide Pre-Paid Legal Services understands ordinary people need help. We have a financial wellness benefit that addresses the common problems people face when dealing with cash.
Working with Experienced Pros
There are no set answers for individual problems. The FAQ page on the website will cover just so much. Countrywide believes that personal rapport between a professional and the plan member solves most issues.
We make use of a nationwide network of certified counselors. These are people who deal with ordinary financial situations and work one-on-one with clients. Our counselors are available for face-to-face meetings and they give Countrywide financial wellness plan members priority.
Our counselors know all about college debt and credit card concerns. They will perform a budget analysis to identify the cash flow of an individual. The information derived is the basis for making suggestions and helping a person plan a more sensible approach to bills and money. Counselors can suggest areas where spending can be trimmed, credit card debt handle by reallocating funds and saving for important purchases. Included in the Countrywide financial wellness services is a self-study program to help people learn how to make a smart decision when buying a house.
There Is No Need to Feel Embarrassed
Our counselors realize that many plan members are stressed out from money worry. We are here to provide answers and not give stern lectures about money management. A Countrywide counselor listens carefully. That person has the kind of empathy a frustrated employee needs to help resolve financial problems. The Countrywide counselor will do more than just a budget analysis. 
Asset inventories, a means of finding out what a plan member can sell to get ready cash, is one of the benefits of working with Countrywide. People feel better about their situation after working with the Countrywide professional. They experience respect and courtesy that is a trademark of Countrywide.
Working Together with the Client
We believe the best benefit is one that is tailored to the needs of the employee base. It means designing a financial wellness plan that works with the issues of various demographics. Countrywide does not know the composition of an organization's workforce and we need some help.
We ask the employer to look at all our options and decide which services will be a part of the client's financial wellness plan. We will answer any questions about our benefits, and, at the end of the day, it is what the employer would like to have in the plan that would be in the plan documents. We back everything up with some of the best service in the industry.
A recent survey conducted by Salary Finance discovered that approximately 48% of employees will worry about finances, and the heightened stress, resulting in the increased use of sick leave and low productivity can cost a company over 10% of the total payroll expense. Countrywide's program can help lighten the anxiety load. We encourage you to contact us at your earliest convenience to find out more about our benefits.