Consumers have Rights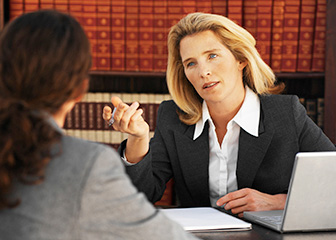 Consumers by and large are trusting people. They will believe that a sales associate is not deliberately trying to deceive them when it comes to the purchase of a product. When offered the possibility of purchasing a warranty against future damage, a buyer will many times include that in the final cost. The warranty language is not checked because he or she trusts the store with whom they are dealing. It is unfortunate but there are times when a product is defective and the seller will not honor the warranty. The store will claim there is a clause or phrase that exempts them from fulfilling a promise. A consumer sometimes feels defenseless against the refusal. Access to group legal services is critical to protect an unsuspecting consumer from such a betrayal of trust. Countrywide Pre-Paid Legal Services has seen the frustration and anger people feel when a warranty is not honored. Our group legal plan benefit is intended to help a plan member get what is deserved.

The Façade of the Fine Print
Dishonest merchants and service providers will hide behind a confusion tactic. They will claim that the language of the warranty and certain specifications allow their noncompliance with the terms. That is taking advantage of a trusting individual who may have difficulty understanding the legal language. Simply because a sales manager interprets the language a given way doesn't mean the definitions will stand up legally. Here is where a Countrywide attorney's assistance becomes extremely valuable. This person is an expert in contract and consumer law. He or she can easily see through what the seller is trying to do, and advise a group legal plan member what his/her options can be. Our group legal services go beyond just providing advice. A Countrywide attorney is a champion for any plan member. He or she will gladly write letters or make telephone calls on behalf of a plan member who is not getting what is justly due. It is that extra group legal service that often delivers a positive result. An unethical merchant will think twice after receiving a letter or telephone call from a Countrywide attorney. It lets a person know that the buyer is a member of a group legal plan and has legal representation. It can result in the warranty being reviewed once more and honored.
The Very Best Personal Service
Group legal services require more than just processing papers to be effective. An aggrieved person needs to feel respected and taken seriously. Countrywide expects all of our group legal plan attorney's to show superior customer service skills. It is not enough just to give advice; our attorneys practice hands-on empathy. Every inquiry merits an answer and there is no such thing as a foolish question. We've created a reputation for treating plan members with courtesy and respect. It is all part of the benefits that every Countrywide plan member can expect. We give nothing less.
The best benefit a private insurance exchange or employer can offer individuals and employees is protection from unethical merchants. Warranties are intended to be followed, and anything less than that is an abuse of a consumer. Providing safeguards such as legal assistance prevents anyone from taking advantage of a trusting person. Countrywide has designed group legal services for organizations since 1987. We make a point of providing easy to administer benefits that are tailored to the needs of a given organization.
The quality of our service is something that any private insurance exchange can offer with pride to its own clients. The employers we work with have all commented favorably on our ability to solve problems and treat people with great respect. We have other options that can provide even more comprehensive legal benefits; the kind that offer substantial protection from unscrupulous establishments. We invite all should parties to contact us and we can explain in greater detail how we can provide an appreciated service.