Good Legal Assistance Secures Important Services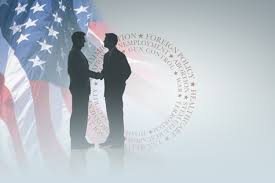 Some of the toughest problems faced by employee relations are those of employees who can't get service from government agencies. Taxpayers sometimes get lost in the corridors or application forms and needed help is delayed. Human resources would help if there was staff available, but oftentimes the work day is full of other, bigger problems. Human resources directors can help employees by offering group legal services as a benefit.

The Maddening Maze
Government bureaucracy is often stymied by its own procedures. Policies can change almost without warning and send a person back to square one. The forms themselves can be a trip through legal trivia that many simply can't understand. This is where a group legal plan can provide serious help. A skilled lawyer understands the forms and procedures of the government. Countrywide Pre-Paid Legal Services has a network of attorneys from which to draw support, and the attorney is from the same area as the plan member. This professional is familiar with the way the local government works, and how to get quick answers and resolution to problems. Expert advice is one of the benefits that everyone in a Countrywide group legal plan can request. Unlimited number of telephone calls to the attorney on a given case is allowed and Countrywide attorneys return telephone calls as soon as possible. Plan members are encouraged to ask whatever question they may have. There is no such thing as a silly inquiry
An End to the Frustration
Human resources specialists are very aware of how angry employees get with any time consuming delays. Countrywide group legal services are meant to bring rapid resolution to problems. The assistance needed from a public agency is both quickly and efficiently obtained; Countrywide lawyers see to that. The attorneys are chosen for both legal acumen and the ability to deal one on one with a group legal plan member. Sensitivity and empathy are expected. This attention to customer service is a primary reason why the human resources departments of so many of our clients have expressed so much satisfaction with our services. Employees are treated with respect and courtesy. Their individual problems are very important and given the priority they deserve.
Superior Administration
We understand that benefit procedures ought to be as timely and efficient as possible. Countrywide makes sure that the group legal plan administration is stream lined to make certain that benefits are delivered as soon as practicable. No one has to wait long periods of time. Our ability to deliver benefits quickly is something we are quite proud of and take great pains to maintain.
Countrywide has been in the business of designing group legal services plans since 1987. During that time we have worked with all kinds of organizations both in the public and private sectors. Employers have different needs and we are very sensitive to that. It is why we will tailor any benefit plan to fit exactly what given organization wants. Countrywide will see to it that what the client wants; the client will get.
Human resources need to offer very comprehensive benefits that will truly help employees. We have a wide variety of options that can be considered. These include identity theft protection along with drafting of wills and powers of attorney. The variety has impressed all of our clients and their employees have gotten superior legal assistance from all of the Countrywide staff. We certainly welcome the chance to explain in even greater detail how we can help employees. Decision makers are encouraged to contact us about our benefits and ask as many questions as they like.
We are convinced what we have will be the kind of group legal services an organization wants for their work force. Contact us today to schedule a presentation.